Paco Rabanne Lady Million
11:30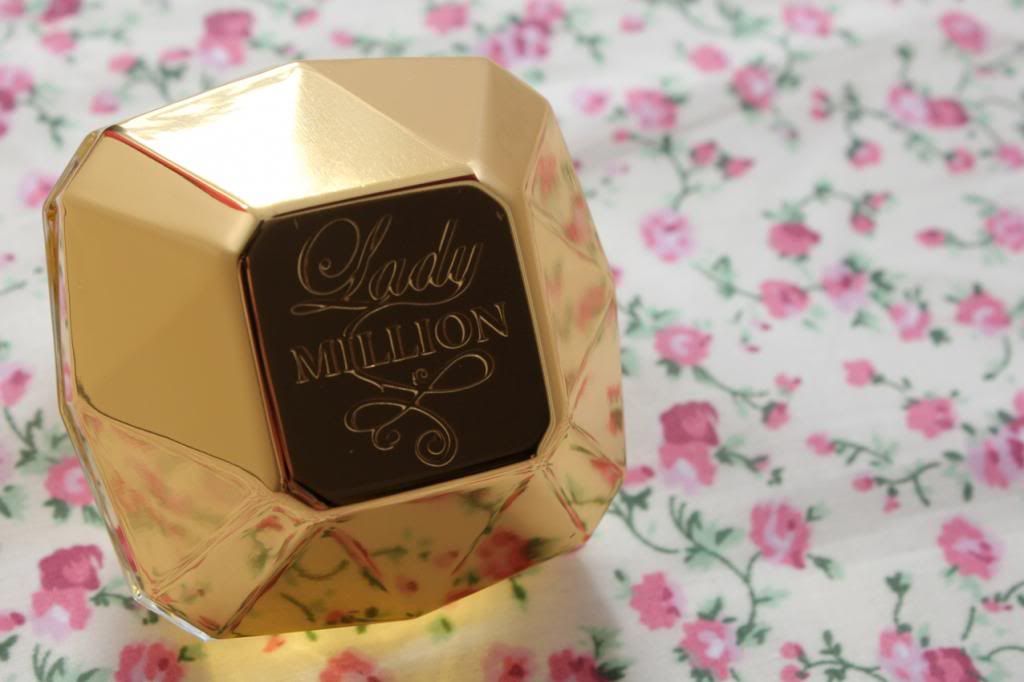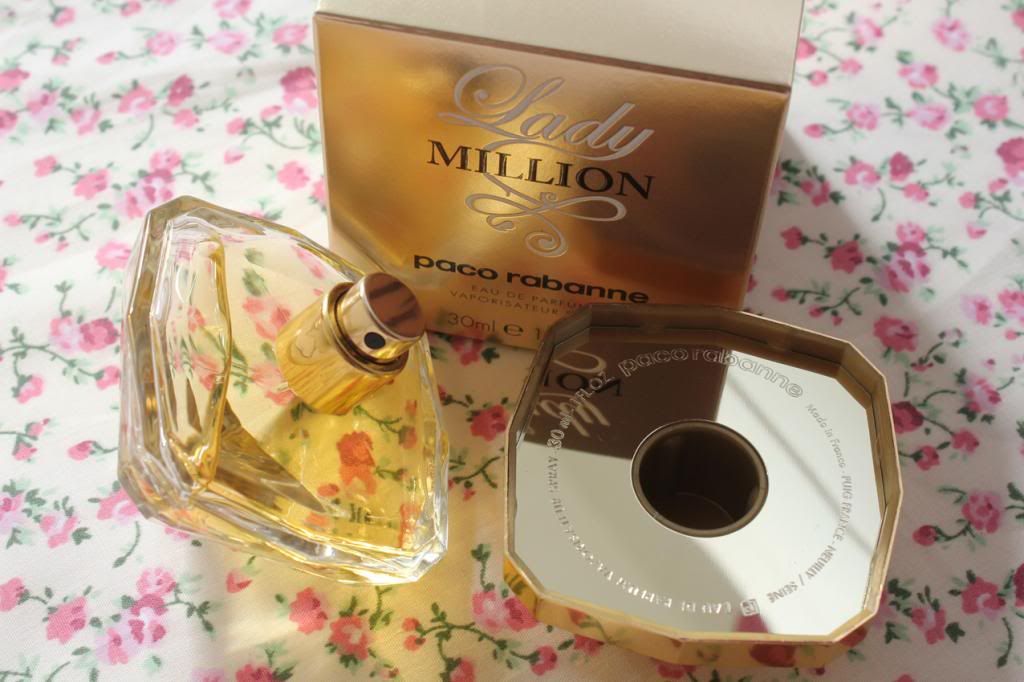 Lady Million is a perfume that's never really appealed to me, mainly because of the packaging, in my opinion it's a little on the tacky side. I've seen it in Boots on their point of sales plenty of times before, but for said reason I've never even bothered giving it a sniff. I've been missing out.
I had no idea what sort of fragrance
Paco Rabanne
Lady Million would be at all, until I saw it on the
Fragrance Direct website
, and as soon as I read the fragrance notes I just wanted it through my door and sat in my perfume collection. It has scents such as bitter orange, orange blossom, raspberry, honey, jasmine and amber. I'm a sucker for anything with orange blossom, and I just love the smell of raspberry and honey too, I definitely picked up on all three of these too which made it perfect in my opinion. I'd say personally the perfume is a mix of fruity scents mixed with a nice perfumey smell that you'd expect from something from Chanel.
You literally need the smallest spray of this perfume, a little goes a really long way. When I first tested it out, I sprayed a tiny amount onto one of my wrists and I could smell it all over the flat where I'd been. Plus it had a good wear time of well over 6 hours, but you could still smell it after if you had a sniff where the perfume had actually been sprayed.
Now that I have a bottle in my possession, I don't think it's as tacky as I'd originally though. The bottle feels really luxurious, and heavy. Plus it has nice added touches like the logo on the top, and a nice hidden mirror once you take the lid off. The only thing I'm not too sure on is the fact that it doesn't have a flat bottom to stand it on. I'd 100% repurchase this perfume, and I have a feeling it's going to become one of my most worn. You can pick it up from Fragrance Direct who have it for £7.50 off the RRP.
Have you tried this fragrance before? What's your favourite perfume?