New Summery Purse & Makeup Bag!
11:30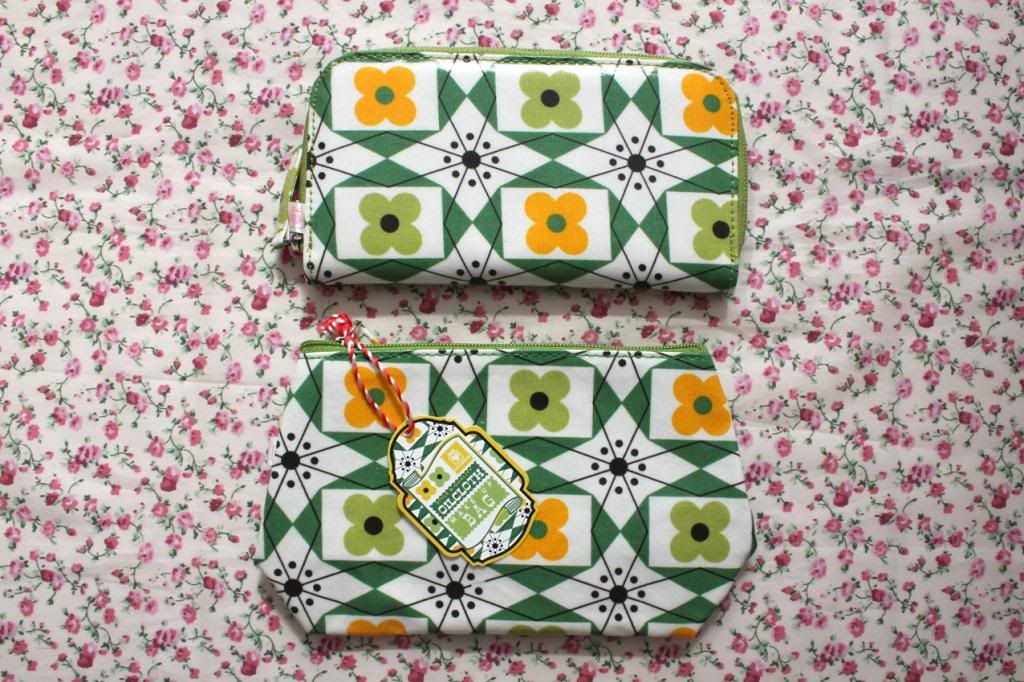 How cute and summery are my new purse and makeup bag? They're from
Dot Com Gift Shop
, and pretty reasonably priced at £14.95 for the purse and £6.95 for the make up bag. I just love how bright and colourful they are, and how instantly they've made my bag look prepped for summer.
Both are made from a oilcloth material, and can be wiped clean if they're dirty, which is good because lighter purses can get a bit grubby after being in your bag constantly. The purse is quite big, which I like, as for some reason unbeknown to me I own a million cards. Plus I'm always hoarding receipts and loyalty cards for coffee shops. The lining inside is a cute green polkadot, which looks really sweet. The makeup bag also has a little pocket on the inside which is perfect for keeping in little bobbles and hair grips, I'm always losing these in my bag!
You can pick these up, along with a cute matching tote, weekend bag and wash bag from the Mid Century range at Dot Com Gift Shop, who have some really adorable items. I really want the
baby bunny nightlight
to match my big one!
What do you think of my new pieces? Have you shopped with Dot Com Gift Shop before?