My Models Own Collection
11:00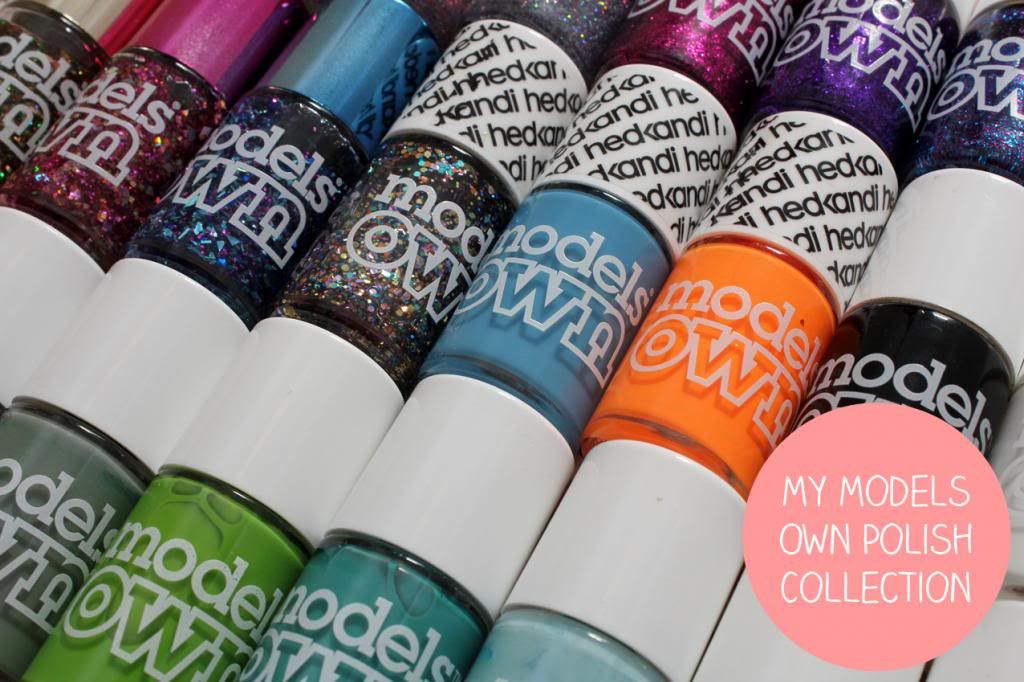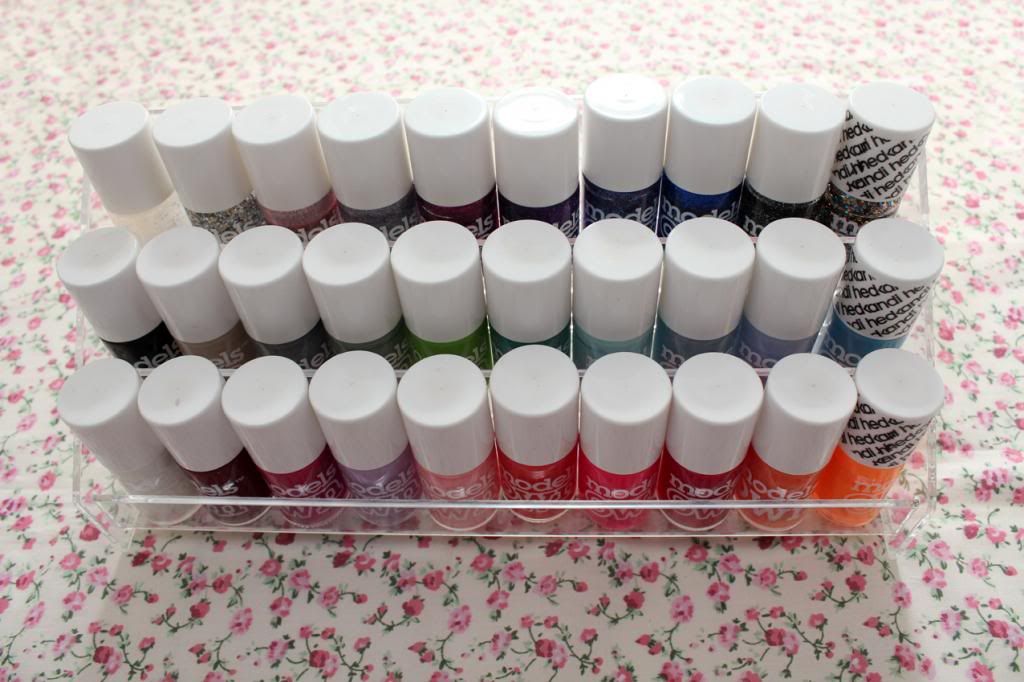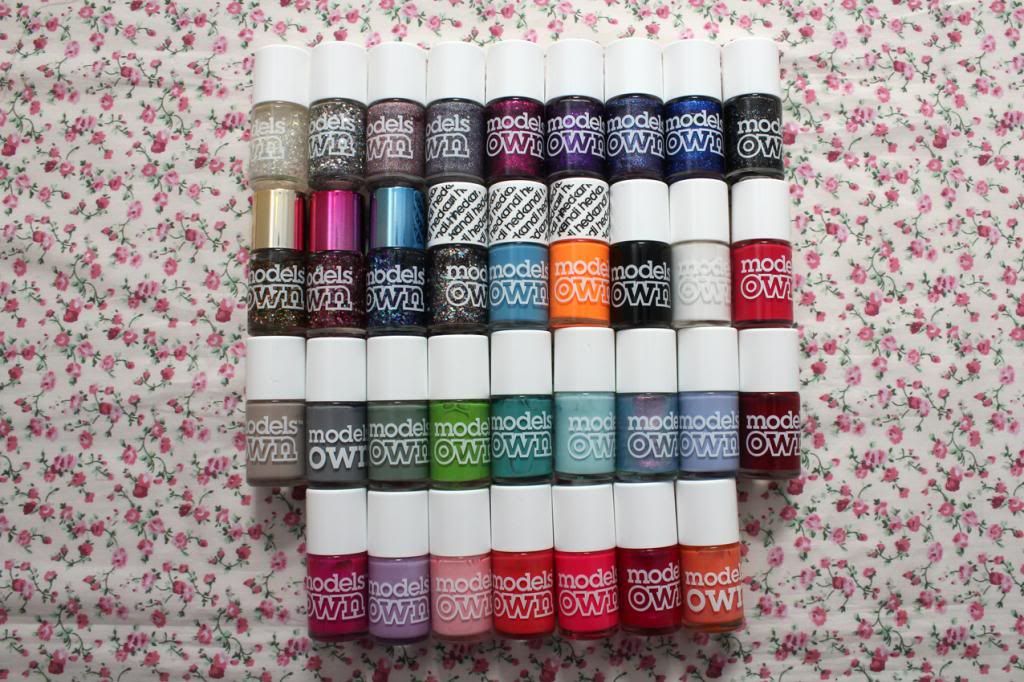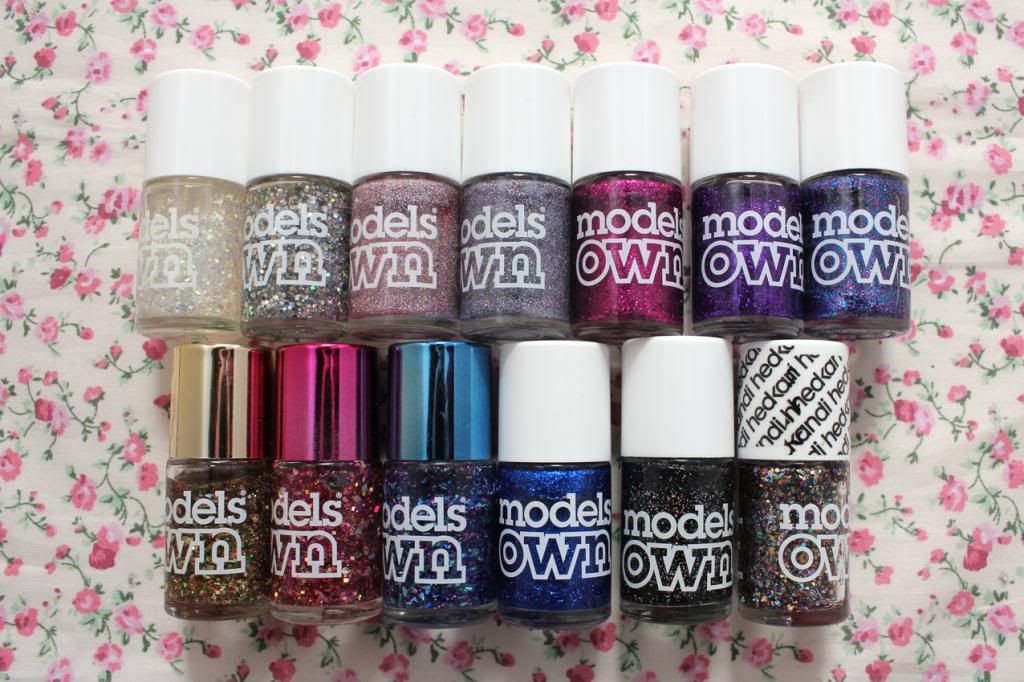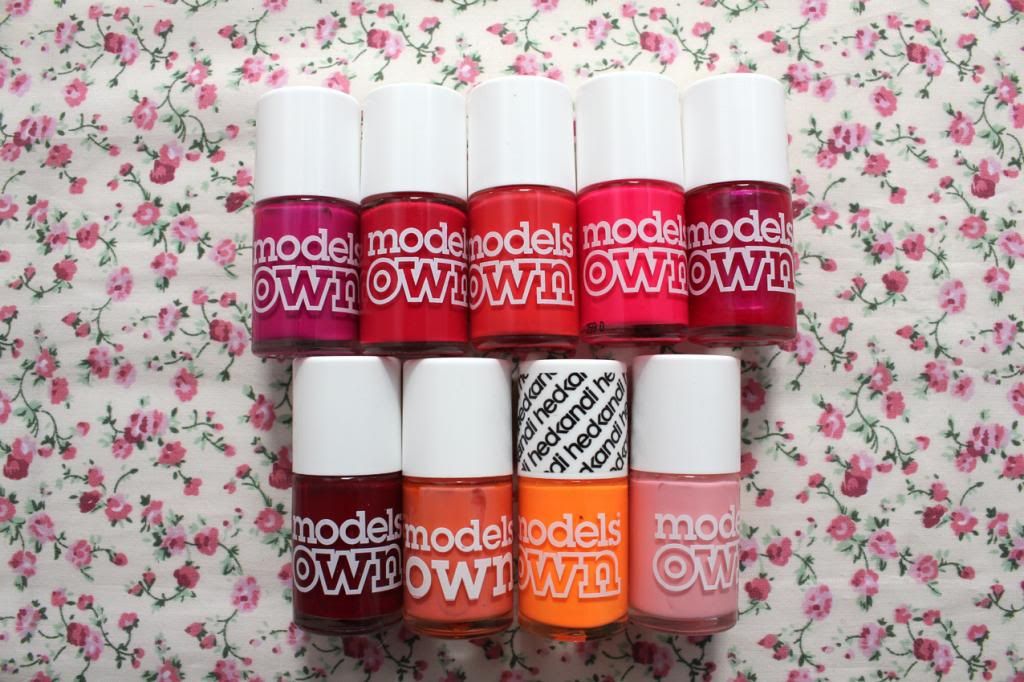 Before I start this post, can we all just revel in the beauty of the uniform
Models Own
bottle - so pretty, I even set the first photo as my laptop background haha. I've wanted to create this post for so long, but I'm always eyeing up new shades for my collection and I wanted the post to include them all. I keep the majority of my polishes in a clear stand, although they don't all fit in as I have 36 including duplicates. I have two of these stands, each taking up a cube in my ikea expedit tv stand, one for these Models Own polishes, and the other is pretty much just Nails Inc and Opi.
Models Own is one of my all time favourite nail brands, the formulas are almost always perfect, and they're really reasonably priced, especially if you manage to grab them in M.O. famous 50% sales, or on offer in boots. All the polishes have either been bought with my own money, or have been for my birthday from my wonderful parents and boyfriend.
My ultimate favourite shades would have to be Ibiza Mix, Northern & Southern Lights, Grace Green and Beth's Blue. I'm going to list the names of all the polishes now in order of left to right from the bottom 3 photos, and if I have a swatch available then you'll be able to click through.
Glitters
-
Snowflakes
,
Blizzard
,
Northern Lights
,
Southern Lights
, Magenta Divine, Purple Haze, Disco Mix, Disco Inferno, Hot Stuff,
Freak Out
,
Bluebelle
,
Mixed Up
,
Ibiza Mix
.
Greens & Blues
-
Slate Grey
,
Grey Day
,
Grace Green
, Lime Green,
Matt Black (swatch with gloss topcoat)
, Snow White,
Balearic Cool
, Top Turquoise,
Blooboo
,
Indian Ocean
,
Beth's Blue
,
Lilac Dream
.
Pinks & Oranges
- Purple Passion, Raspberry Crush, Coral Reef,
Bubble Gum
,
Pink Lady
, Garnet, Fuzzy Peach, Beach Party,
Pastel Pink
.
What do you think of my collection? Would you recommend any colours that you think I should get next?