Monday Manicure #38 - Nails Inc Romance
11:34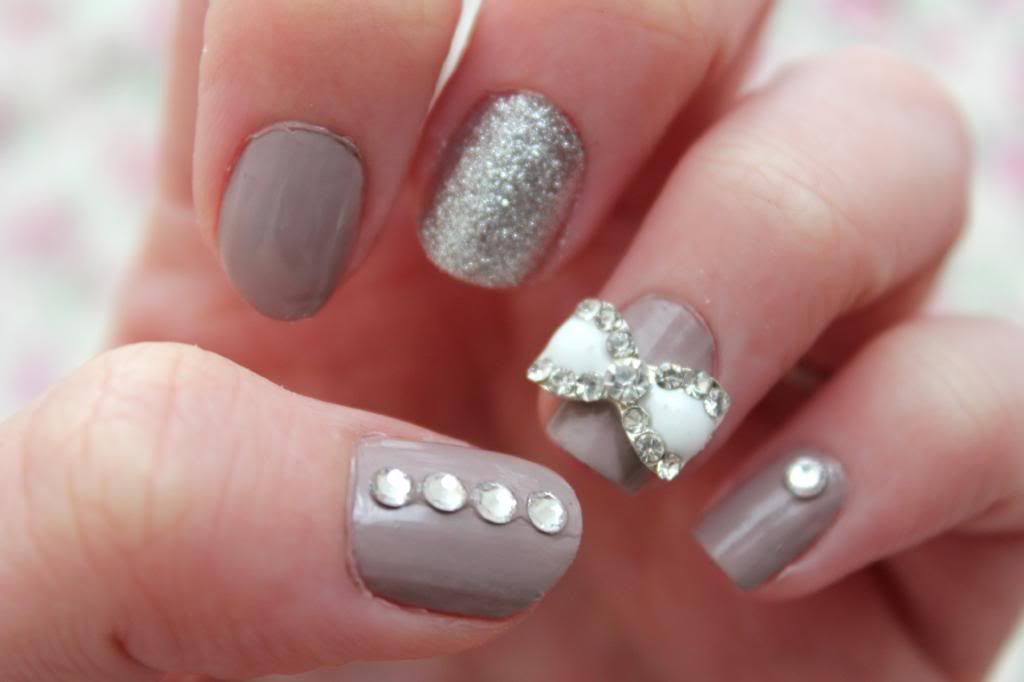 I've seen a few of these
Nail Inc sets
and I'd be lying if I said I didn't want to try them all, one that especially appealed to me was the Bling It On Romance Kit due to the gorgeous nude and glitter shades. The Romance kit contains a variety of Swarovski crystal gems, 4 white crystal bows, 2 cuticle sticks, nail glue and 2 miniature polishes in Porchester Square and Electric Avenue, everything you need to for a complete manicure!
The two polishes are lovely,
Porchester Square
is a gorgeous purpley nude colour which applies perfectly in two coats, and Electric Square is a silver glitter which is completely opaque in 3 coats. I applied the smaller crystals by adding a pot of glue to my nail and then placed the gems using the cuticle sticks, you could also use tweezers instead. The bows are curved so they sit nicely on your nail beds. On the box it says you remove the bows and use them again, so I imagine you can get quite a few manicures out of a box, and when you consider the price of this to getting your nails done in a salon then you're getting a good bargain! Plus
Look Fantastic
has 10% off Nails Inc at the moment meaning you can pick up this set for £22.50 delivered!
I think this set would be perfect for a night out, but would also look amazing at a wedding or prom/graduation! Also as the gems are clear you could mix the up with different coloured polishes to match your outfit.
Have you tried any of the nails inc sets? What do you think of the look I created?