Monday Manicure #35 - Now The Nails
11:30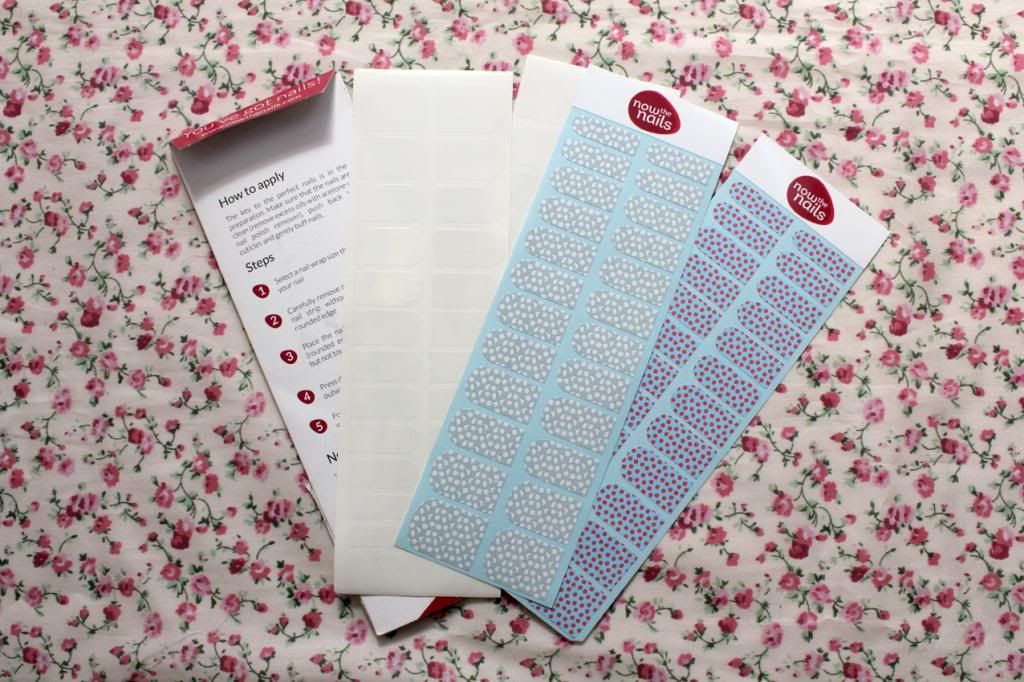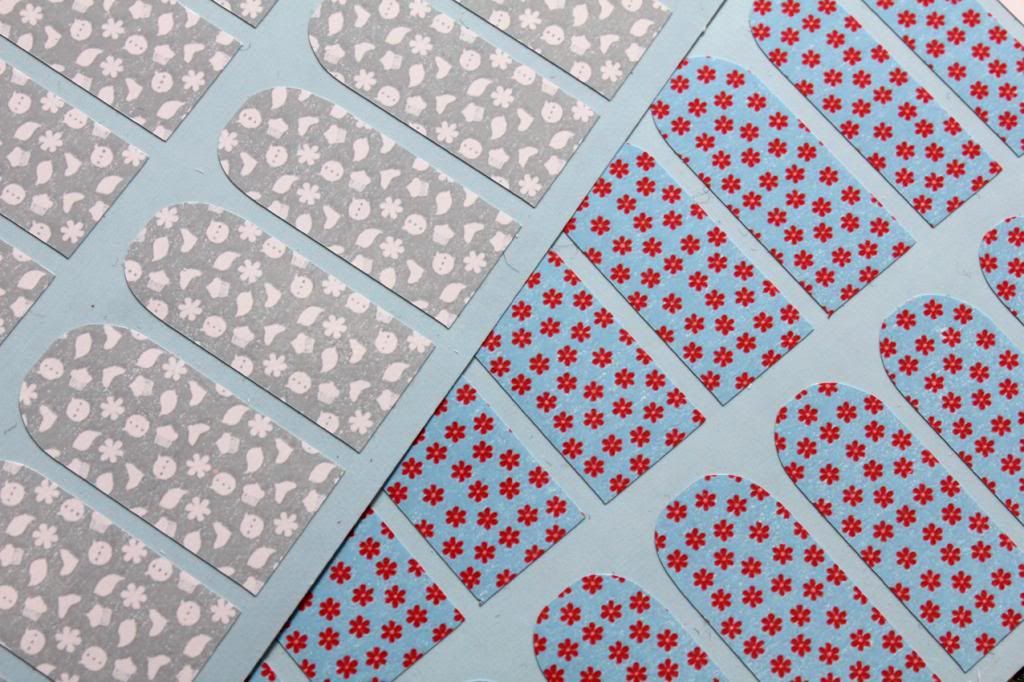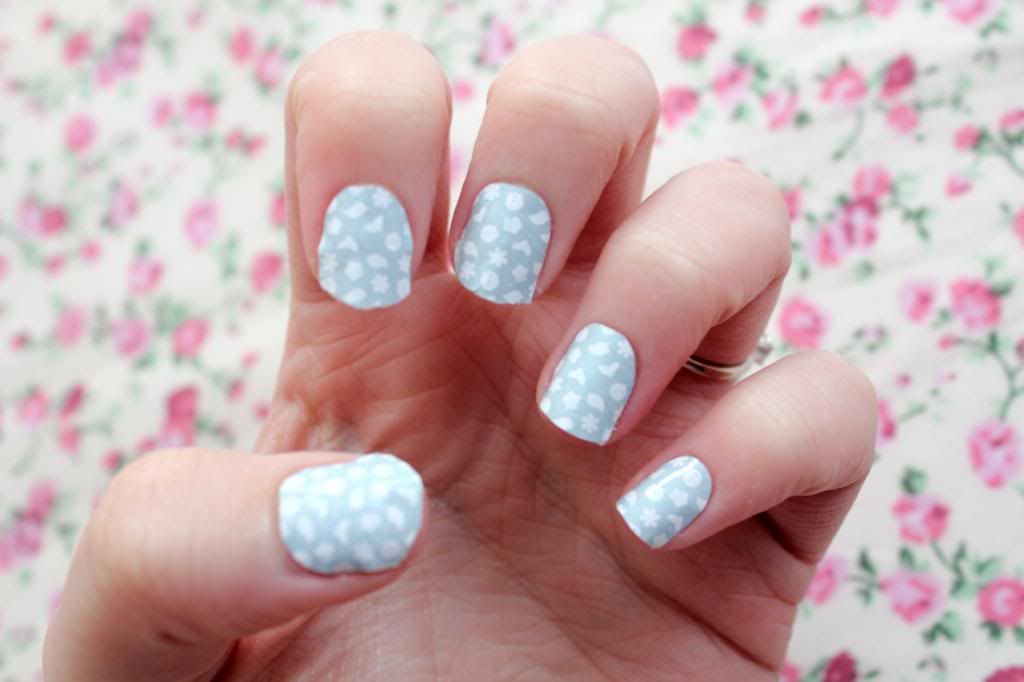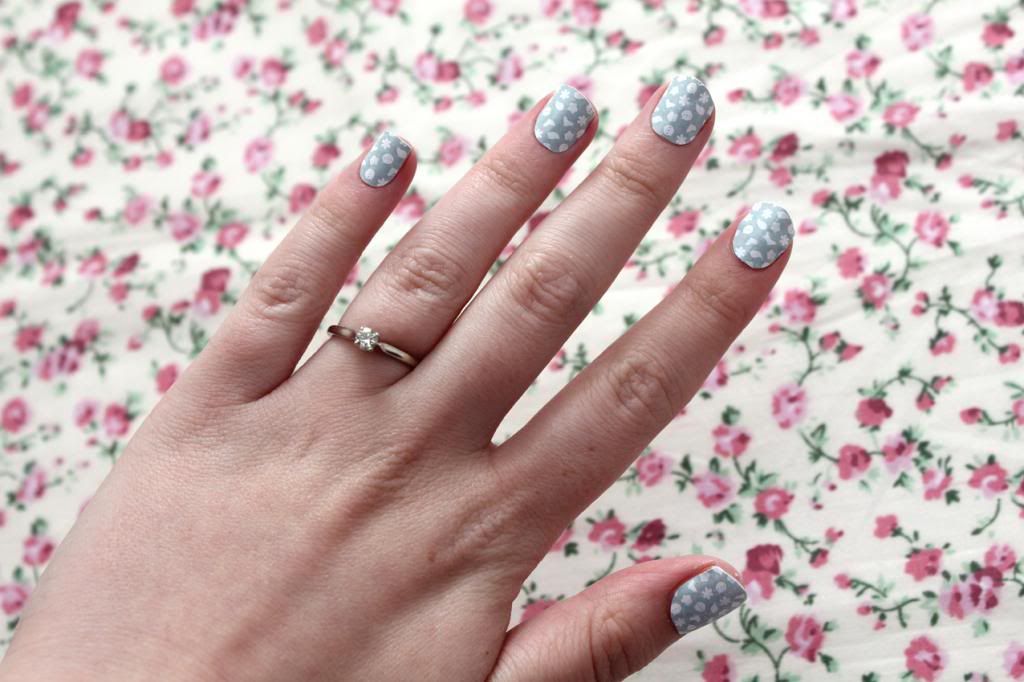 When I found out about Now The Nails customised nail wraps I was incredibly excited with the concept of having literally anything I wanted on my nails. A fully customised set costs you £12.99, and comes with a set of clear top coat wraps to keep the colours vibrants, and allows them to stay on better. I sent off the illustration I made for my blog background, and I made a quick floral pattern too, and eagerly awaited their arrival.
I was really happy with how the designs were printed, the detail is really good, and colours are pretty much a perfect match too. You get 24 nail wraps on a sheet of all different sizes, however I only have small nails so a lot were too big for me. The wraps them self are a thicker plastic than usual which meant that they didn't apply as perfect as I'd of hoped, and for this reason I decided not to apply the top coats because I think these would of added more pain than they're worth. The nails that fit well looked beautiful, but unfortunately for me, the majority were a bit too baggy and didn't stick well. I think they'd work a lot better if they were thinner, allowing them to mould to my nail beds better, or could possibly be helped with a polish top coat? When I apply the next wraps I'm going to attempt warming them up to make them a little bit more flexible, and if that works then I'll either update this post, or share them on
instagram
!
I think the idea of this product is amazing, but personally my ability of application would hold me back from purchasing these wraps. Have you heard of Now The Nails before? Would you give these a go?