ghd Style & Protect - Everyday Sleek Hair Tutorial
11:30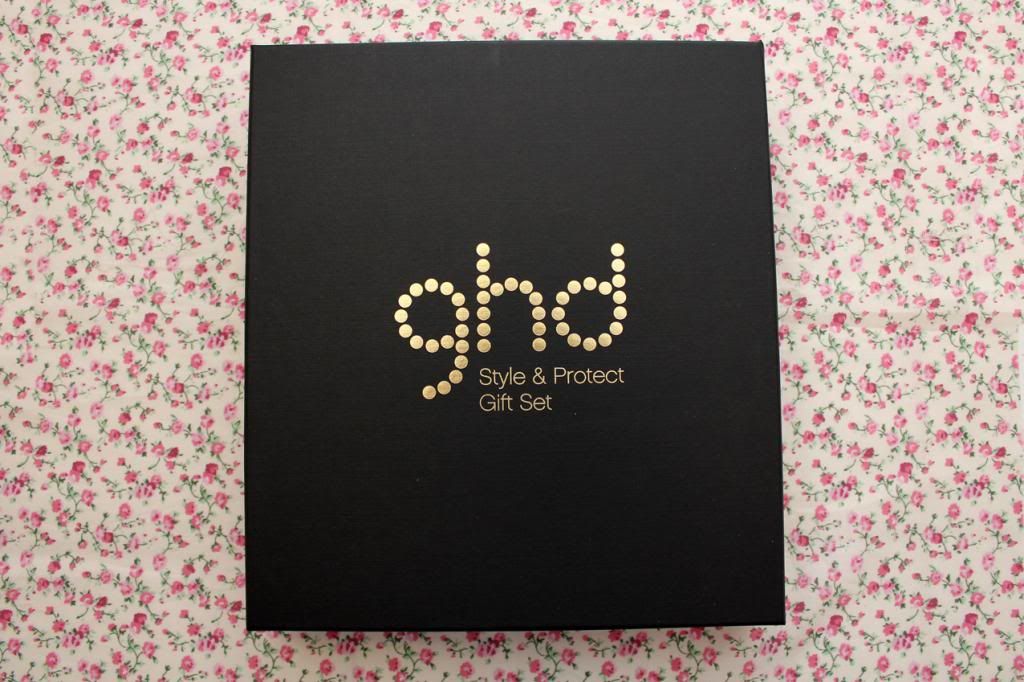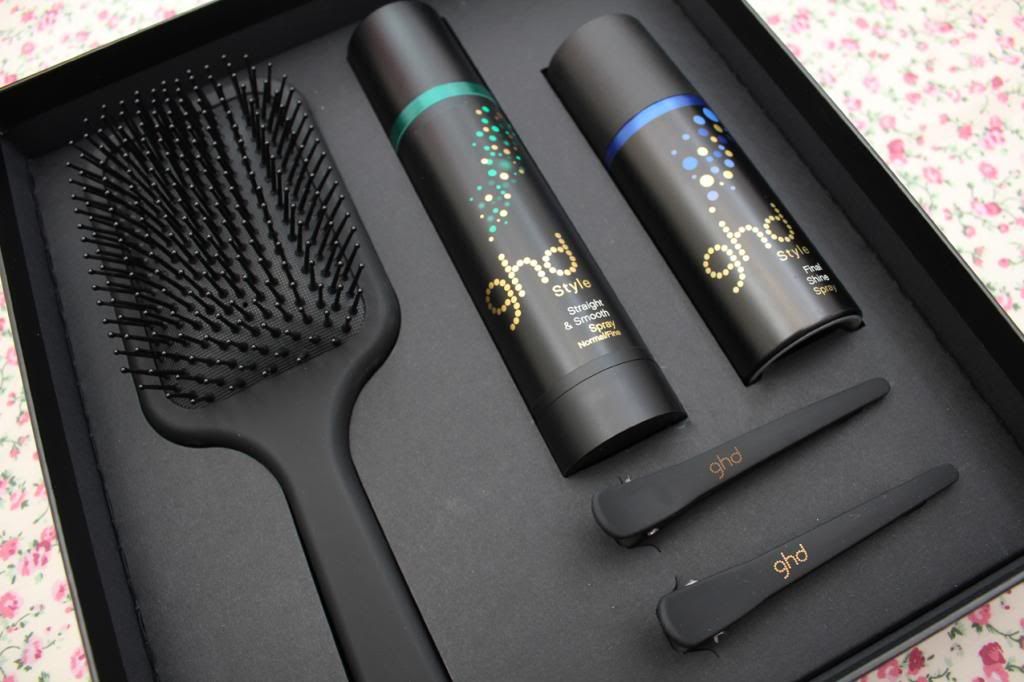 I've been a
ghd
girl for as long as I remember, they're by far the best straighteners I've ever tried, or have had used on my hair in the salon, so when
Best British Bloggers
asked if I wanted to try out the
ghd Style & Protect Gift Set
I pretty much leapt from my seat in excitement. I've actually never tried any of their other products apart from straighteners, so I was excited to give them a go. The gift set arrived in a hard black box, with gold foil lettering which played on my design heart strings, can't beat a bit of foil printing! Inside the box I found a large paddle brush, Straight & Smooth Spray for normal/fine hair, Final Spray, and two hair clips.
I felt like the set was made just for me, suiting my hair type, and products I typically buy. I thought I'd do a little tutorial to show you how I used the kit to do my everyday hair, which you can find below! As my hairs currently in the "inbetween" stage of being long and short, I do my hair like this most days, and others I simply tie it up. Having medium length, fine hair isn't the most exciting combination..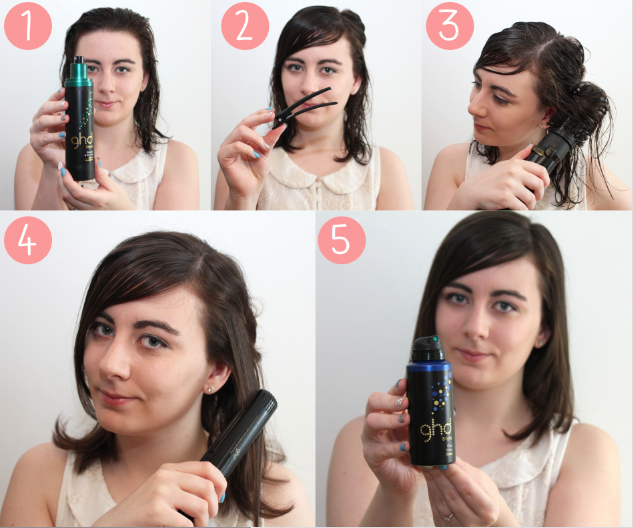 1. Spray ghd Straight & Smooth Spray evenly on towel dried hair.
2. Clip sections up, so you have smaller sections to work on.
3. Blow dry. I use the Babyliss Big Hair for an easy blow dry.
4. Clip up sections again, and taking small parts straighten. I use my trusty ghd Rare.
5. Finish with a light spray of ghd Final Spray.
I'm really happy with how my hair turned out. For some reason my hair seemed to have a lot more colour rather than looking a bit drab. Both the shine spray and heat spray smell gorgeous, and the application from both is really nice and even. I haven't been able to try out the paddle brush yet as the only hairdryer in the flat is my Babyliss big hair tool, and they don't work together as you can imagine. On a first look the set does seem a bit pricey, but then if you consider how much you'd usually spend on these types of products in Boots or somewhere similar you realise it's actually pretty reasonably priced. I'd be over the moon if I received this for my birthday, or a Christmas present, but it makes an even nicer gift for yourself, haha!
Have you tried any ghd products before? What do you think to this kit?