Naked Smooth Shampoo & Conditioner
11:30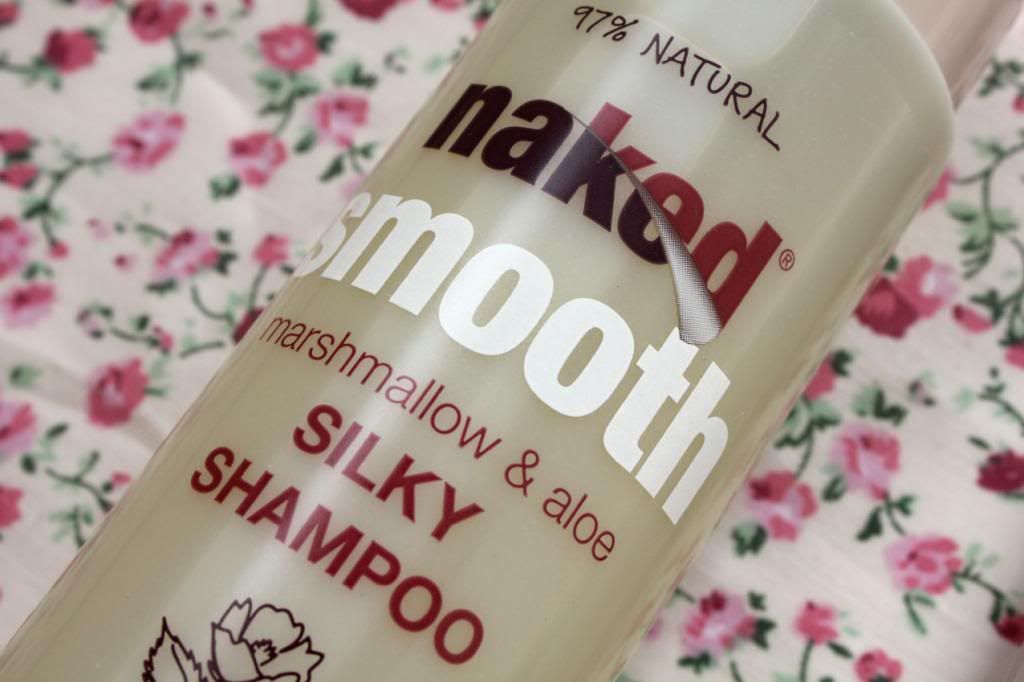 I'm a big fan of
Naked
products, especially their haircare ranges. Back in January I reviewed the shine range, which made me hair look and smell beautiful, you can find that
here
. The smooth range is created for straight and longer hair, and comes in a marshmallow and aloe shampoo, and jojoba oil conditioner. With the shampoo, I think the aloe overpowers the marshmallow fragrance so you can't really smell that, but it smells super fresh and clean so this didn't bother me at all. The shampoo lathers really nicely, and is easy to wash out. The conditioner shocked me, as it's extremely thick which meant on my first try I used far more than I needed, but luckily I don't apply to my roots when using conditioner. It feels a lot like a mask rather than a conditioner, and it made my hair feel really smooth and glossy. When using the conditioner, a lot really does go a long way!
All Naked products are 97% natural, along with being vegetarian friendly. Some products, like the conditioner are also vegan friendly too. The bottles are made from recycled plastics and they don't believe in testing on animals. All this for just £3.99 each just makes me think that you can never go wrong when buying from Naked! On the
Keep Me Inspired website
you can also buy these products in a
bundle
with a heat protector for just £9 which is a complete bargain!
Have you tried Naked products before? Will you be giving this duo a go?