Favourites: Glitter Topcoats
11:29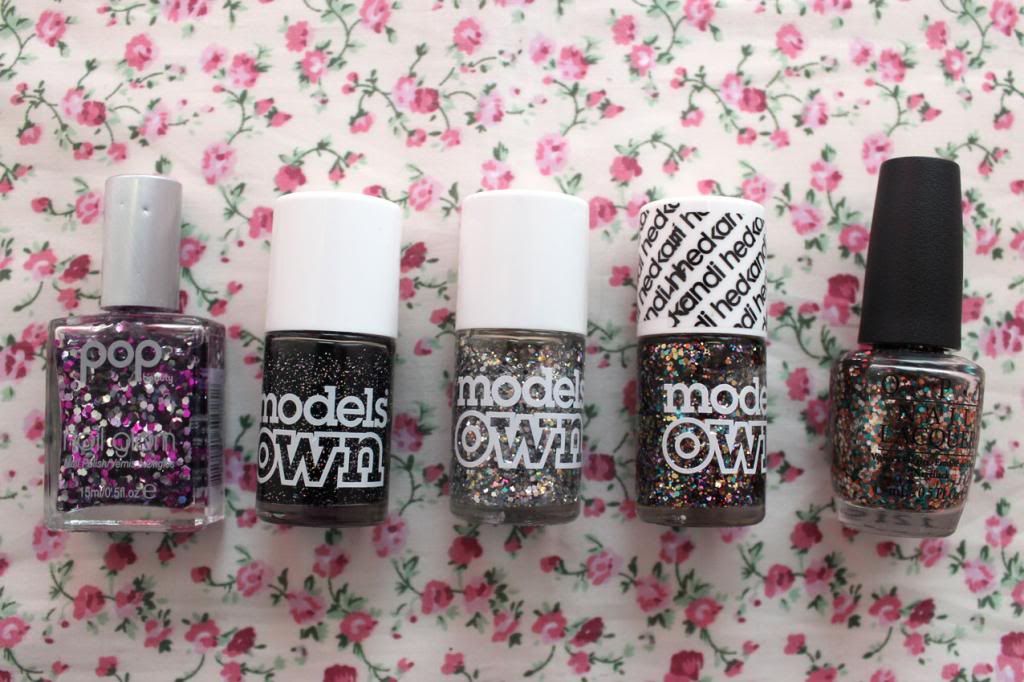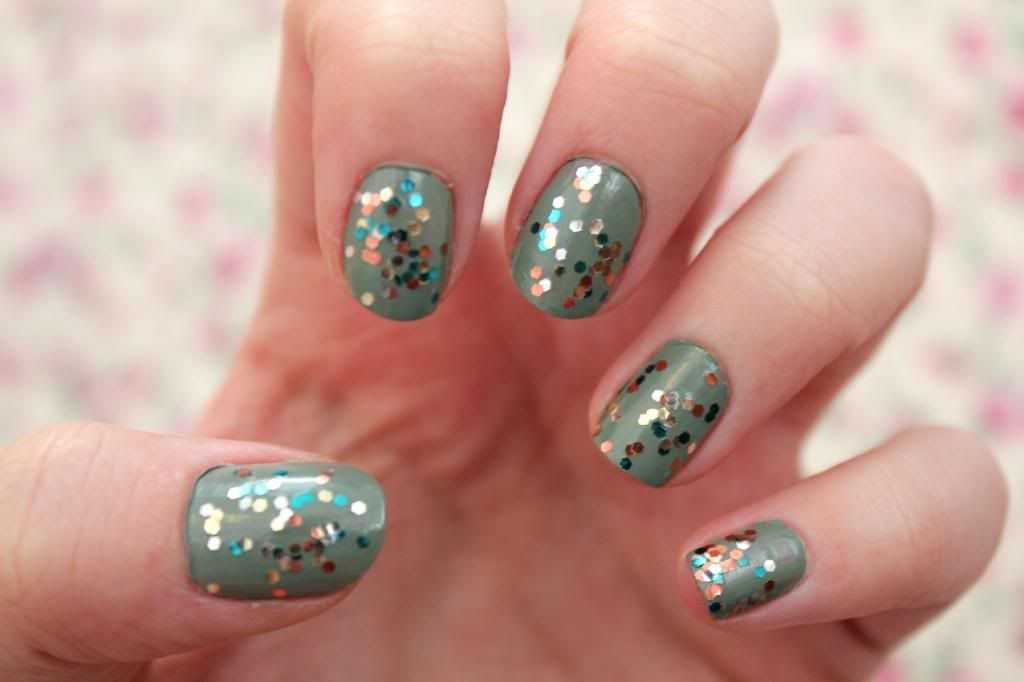 As I'm a bit of a nail polish junkie (I currently have over 100 in the flat, and more at home..) I decided to start showing you some of my favourites. If there's any in particular that you'd like me to do then let me know in the comments, eg. Favourite Pinks.
To start of, the best of the best, in my opinion; Glitter Topcoats. I love glitter polishes, although I hate removing them, especially top coats that have big chunky pieces of glitter. If you click the links above then you can go to the original post and find out a bit more about them.
My ultimate favourite glitter polish would have to be Models Own Ibiza Mix, I just love the mix of big and little pieces, plus the colour are just gorgeous. You can wear Ibiza Mix with pretty much any colour too, my favourite combos being black, M.O. Slate Grey, and M.O. Lilac Dream. A close second would be The Living Daylights, I love the chunky glitter and the mix of earthy bronzes, and greens, with the silver and golds. Again this polish works well in a number of combos, especially over greens and plums!
What are you favourite glitter top coats? Have you tried any of these?