Real Techniques Stippling Brush
11:45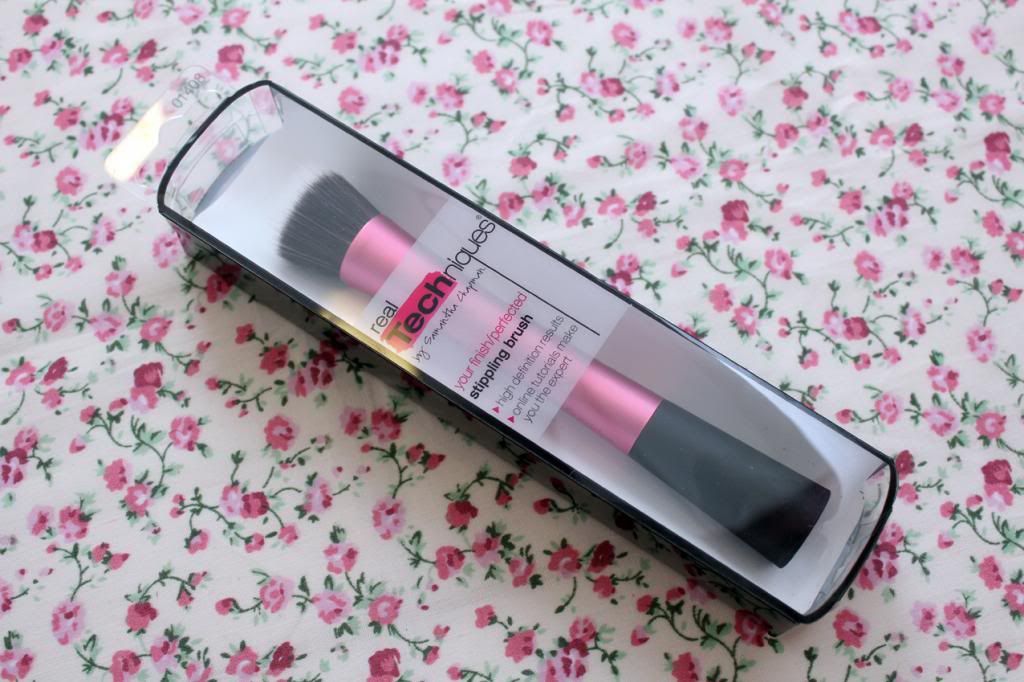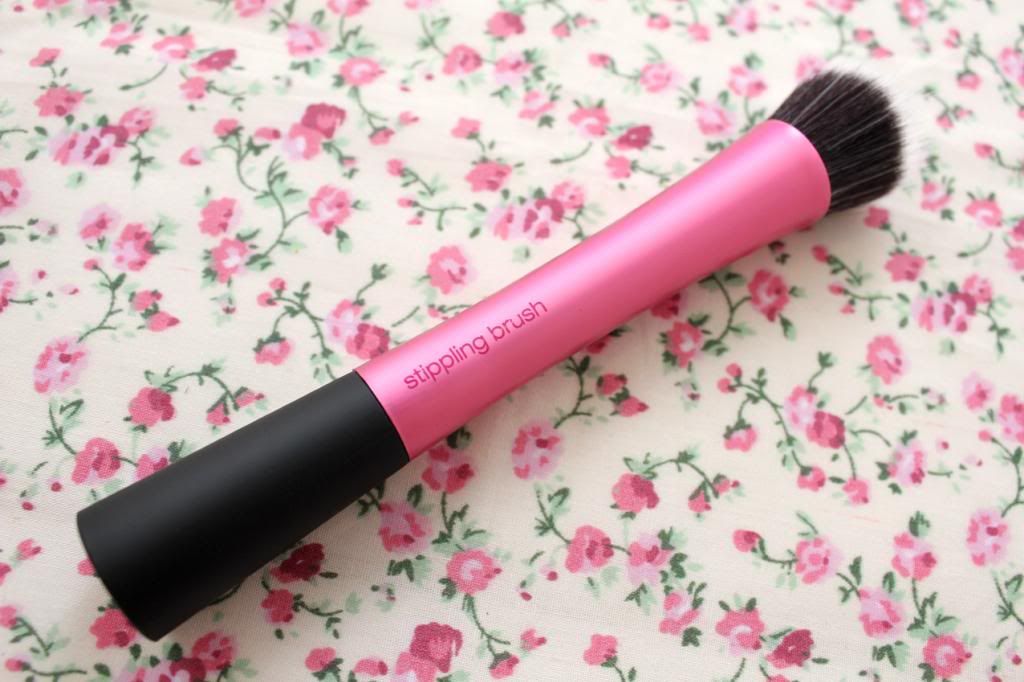 I've heard so much about this brush on the blogosphere so I was super excited when I got my hands on it a couple of weeks ago. Being a bit of a self confessed make up noob, I've only recently started using good make up brushes in November when the lovely
boyfriend
bought me a set of Eco Tools for my birthday, since then I haven't really looked back!
Stippling is something that I've never tried before when applying foundation, I've tried sponges, fingers and flat foundation brushes but nothing like this before. By using the stippling effect I've found I use a lot less product on my face which is better for my skin and also better for my purse. I feel like I haven't quite mastered the technique still yet as I've been switching between this and my usual Eco Tools foundation brush but still I'm really impressed with the brush itself. If you're interested, my first attempt with this brush can be seen in
this outfit post
, I think I did pretty good myself!
The brush itself is really nice, with the Real Techniques coloured handle, and flat bottom meaning that it can stand on it's own. The head of the brush is quite soft, but yet rough enough to do the job. The only problem that I found with this brush is that it's not quite dense enough to use for buffing which was a shame, however it is named the "stippling brush" and not the "buffing brush" so at least it does it's job. It's easy to clean and due to the synthetic brush hairs it dries pretty quick which is definitely a positive for me! I'd definitely look to try more from the Real Techniques range after using this, although I do still love my trusty Eco Tools too! You can pick this brush up along with more from the
Real Techniques
range from
Beauty Expert
who currently have 15% off and have free delivery too!
Have you tried anything from the Real Techniques range? What do you think of them?