My Favourite Cleanser
11:30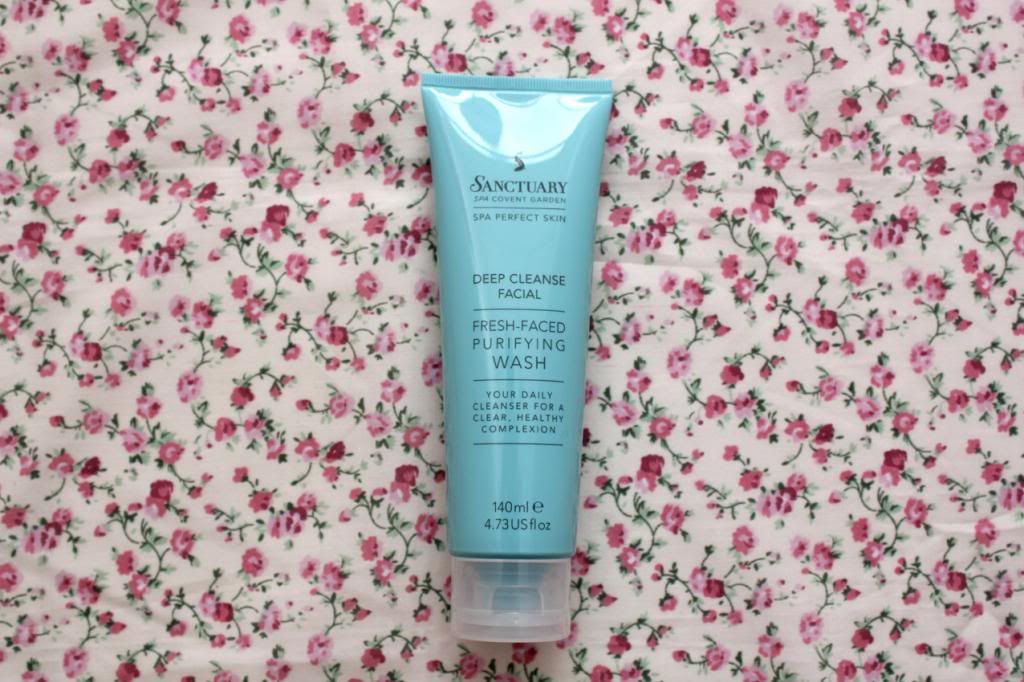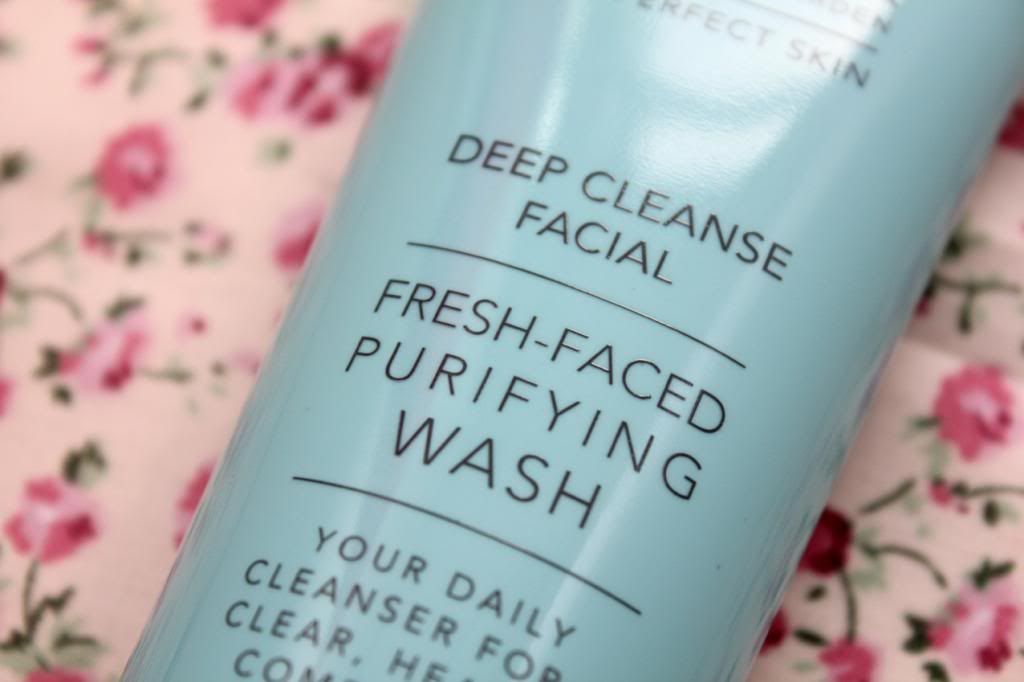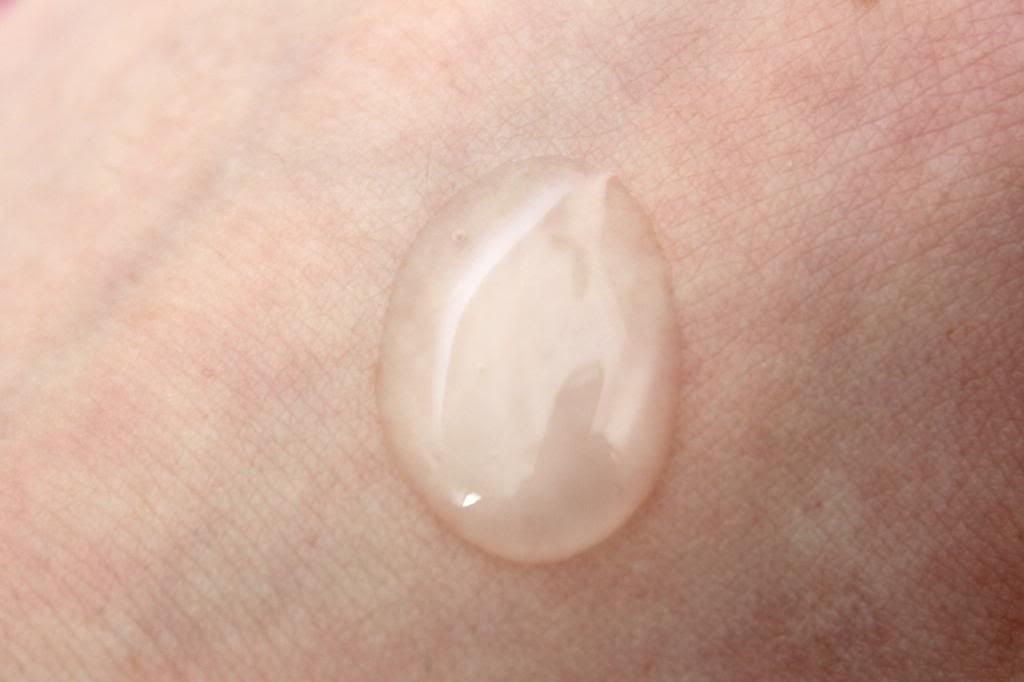 I had a 30ml bottle of this in a box I featured in a
Sanctuary Pamper Hamper
which was part of my
gift ideas feature
before Christmas, I loved it so much that I just had to repurchase the large version despite have loads of cleansers and scrubs that I need to use up before I have to move home at the end of uni.
It comes in a simple but pretty light blue squeezy bottle which allows the product to come out really easily. The wash itself is quite a thick clear but a little white glossy serum style cleanser, which feels a lot like a peel off face mask. I sometimes apply this to dry skin too, and rub it in in a circular motion for a couple of minutes and then remove it with water where it really foams up. You only need to use a small amount too which is good and it cuts though makeup easily too. The wash is packed with great ingredients like Vitamin E to nourish your skin, and cucumber and chamomile to soothe and cool. Every time I use it, my face feels incredibly soft, cleansed and thoroughly pampered. I'll definitely be buying this product again and again.
Have you tried this cleanser before? What's your go-to cleanser?