Monday Manicure #29 - Freak Out
11:30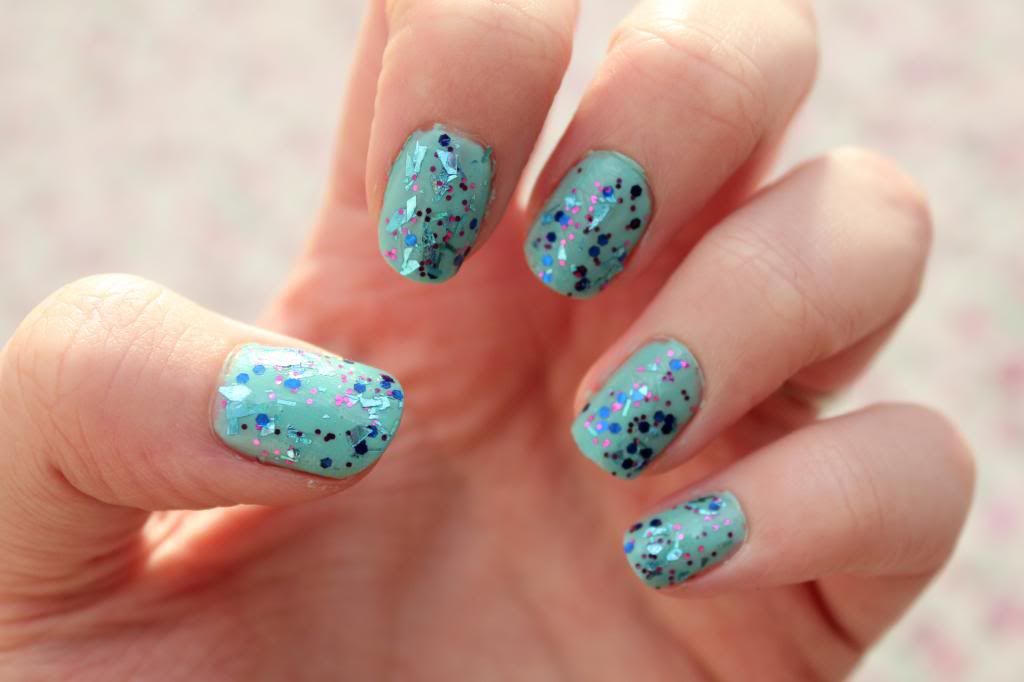 I think Freak Out is definitely my favourite from the
Mirrorball collection
, it's the one that instantly caught my eye when they released the teaser photo last year. It's a lovely mix of dark blues, turquoisey blues and magenta glitters in all different shapes and sizes.
I decided to wear it over Barry M Mint Green which is a bit different to all the black swatches I've seen on the blogosphere. I think it works really well with the green, and it's definitely something I'll be wearing again. It took two coats of Freak Out to get this look.
What do you think of Freak Out? Which is your favourite from the Mirrorball collection?