Monday Manicure #26 - Indian Ocean
11:30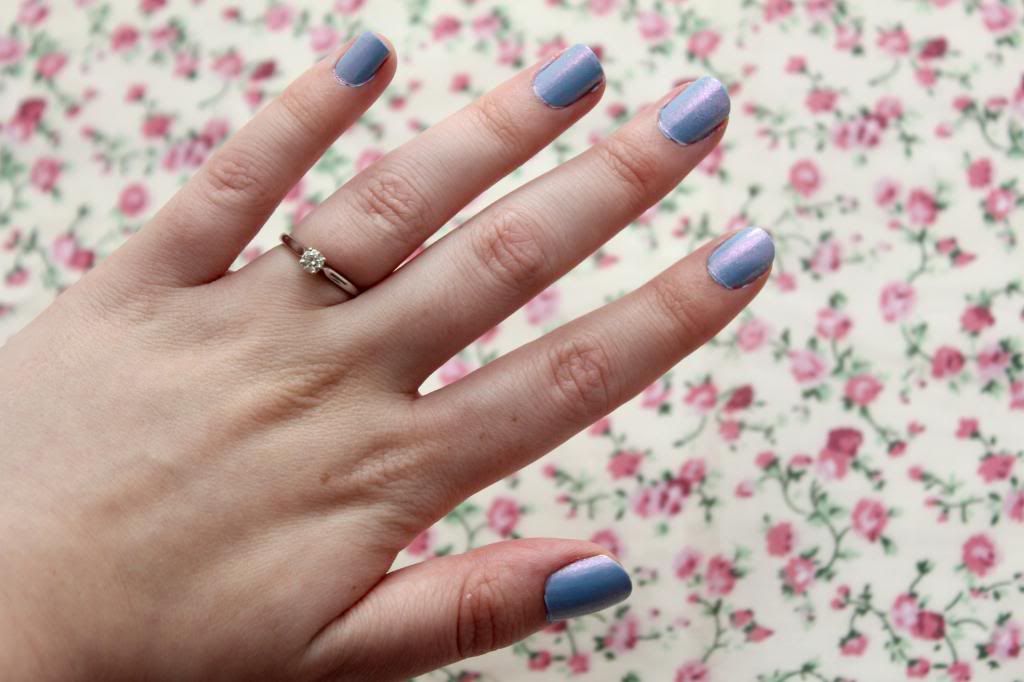 When they first came out, I wasn't too keen on the beetle juice collection, I much prefer more matt polishes or glitter top coats! However, they have been growing on me quite a bit, especially Indian Ocean which seems to be a favourite in the blogosphere.
Indian Ocean is a pinky blue shiny polish, which is quite transparent. I've worn it over over Models Own Blooboo, which I think is the perfect match for it. I just used one coat of Indian Ocean to get this look, and I really love it, I can't help but stare at my nails when I'm wearing this polish.
What do you think of the Beetle Juice range? Do you like this polish?