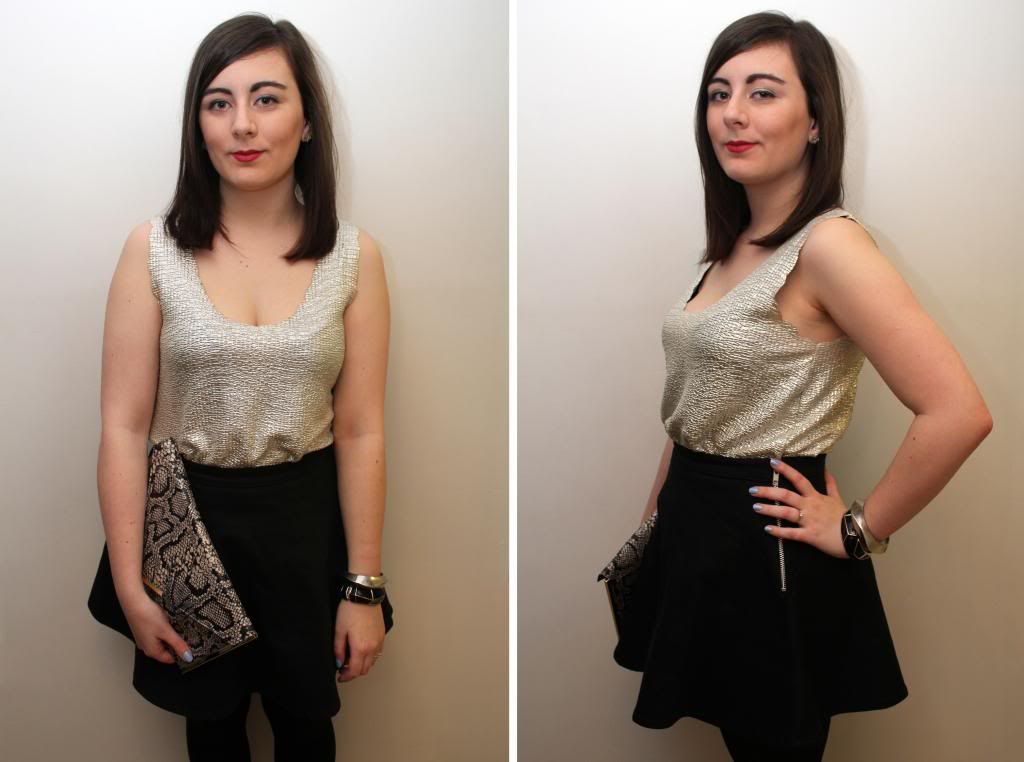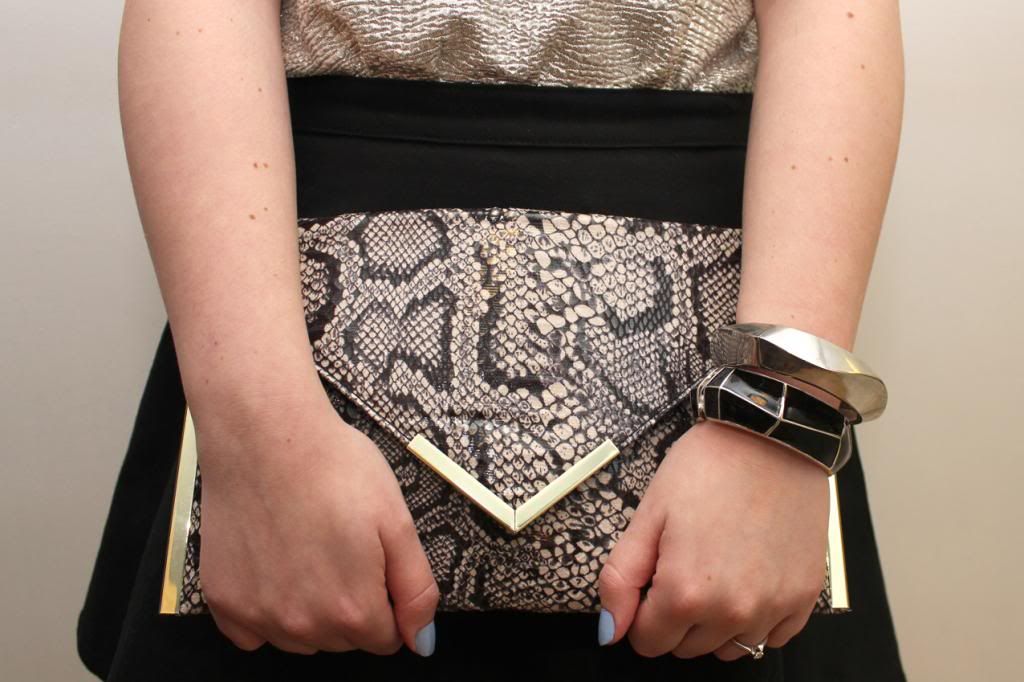 Breaking a couple of record with this post; two outfit posts in a row, and my first proper outfit of the night post! Last night me, the boyfriend and a close friend of ours tried out a bar we haven't been to before in Huddersfield. It's a Moroccan bar, which has a really relaxed vibe, comfy settes and pouffes, good music and little bowls of olives that they bring round for free every half hour or so. All the staff were so lovely too. We ended up buying an onion, peppers and hummus pizza to soak up some of the cocktails we were having, and I think it could possibly be the tastiest pizza I've ever tried!
As we were only going for a few drinks to a relaxed bar, I decided to pair this outfit with flats and my leather jacket. I love this top, it has scalloped edges plus it's metallic so it's great for making any outfit more dressed up. It can be worn with pretty much anything, put I usually pair it with a high waist skirt. The clutch is a particular favourite of mine too, I think I managed to snap it up for around £12 on Asos last year.
What did you get up to this weekend? What would you like to see more of on my blog?