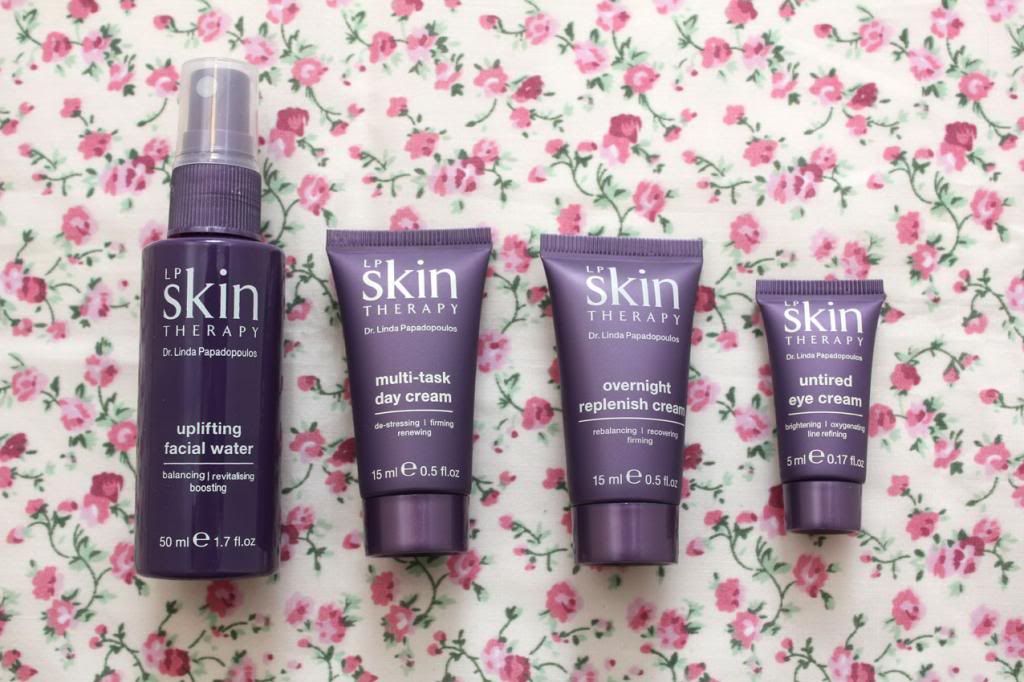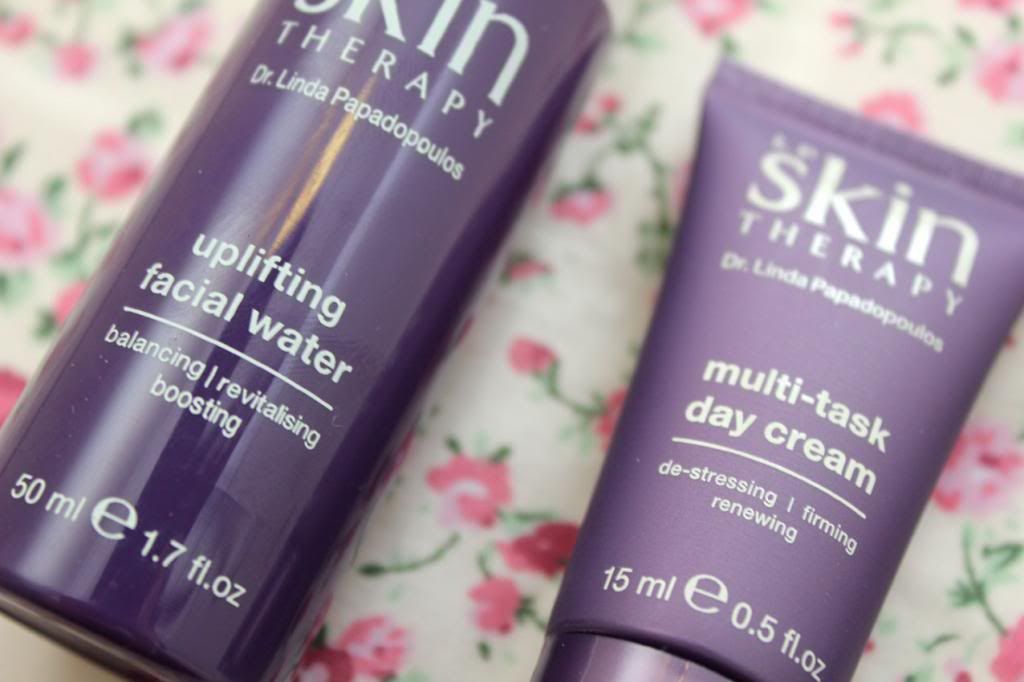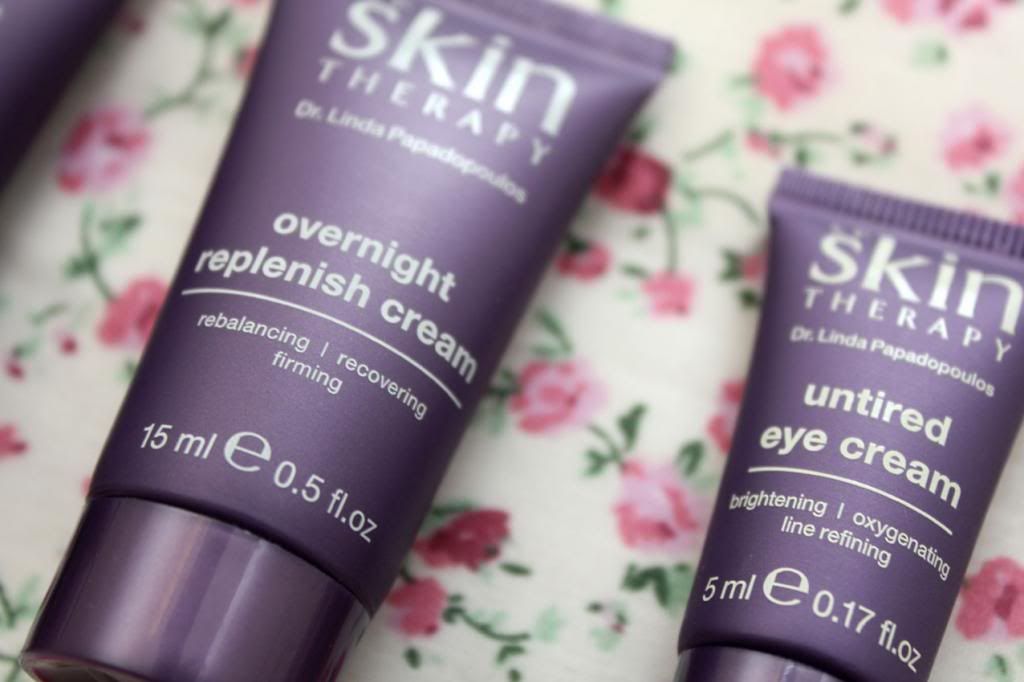 Over the last few days I've been trying out a few deluxe samples from the LP Skin Therapy Starter Kit.
LP Skin Therapy
uses unique ingredients known as nootropics which have a positive effect on the mind and a calming effect on the skin whilst actives, peptides and other hard working ingredients help in the fight against ageing. Fragrances from Dr. Linda's homeland of Cyprus such as orange blossom, pomegranate and lemon oil are included to uplift, energise and relax. Dr. Linda encourages us to focus on the smells, textures and way your skin feels when using the range. By doing this, you will be sensitising not only your skin, but your mind too and making the most of the vitamins and nutrients packed into the products you use.
Uplifting Facial Water
- This was one of my favourites from the range, you can apply it throughout the day as a freshen up, or via a makeup pad after cleansing which is how I've been using it. Instantly my face felt a lot fresher and brighter, and it smelt gorgeous too because the water is scented with orange blossom.
Multi-task Day Cream
- The day cream was a close second for me. Recently I've been using up a garnier sensitive skin cream, and this felt, and made my skin look about 10 times better. It sunk in quickly to my skin, without leaving my face looking greasy. I found my makeup went on a lot better after using this cream compared to my usual day cream. It also has a beautiful pomegranate fragrance!
Overnight Replenish Cream
- This cream is said to leave skin more relaxed, and unstressed along with aiding a good nights sleep, and it's only while I'm writing this up that I've realised that I've been sleeping a lot better since using this product. Recently I've been waking up multiple times during the night, but after using this I've been having a proper nights sleep. So with that in mind I definitely recommend this product!
Untired Eye Cream
- I'm not sure how I feel about this product, it did leave my eyes feeling and looking brighter, however on close inspection I found the product to leave a lot of glittery residue on my face which I assume is from the diamond powder listed on the ingredients.
Overall I'm really impressed with the products I've tried. Dr Linda will be on Alison Young's Beauty Fix Hour tomorrow (28th) where you'll be able to find out a lot more about the range, including the
LP Skin Therapy Anti-Ageing Kit
which is made up of six deluxe sample sizes, perfect as a gift or for travelling with, or if you just want to try out the range before buying full size!