EcoTools Sheer Finish Kabuki Brush
11:30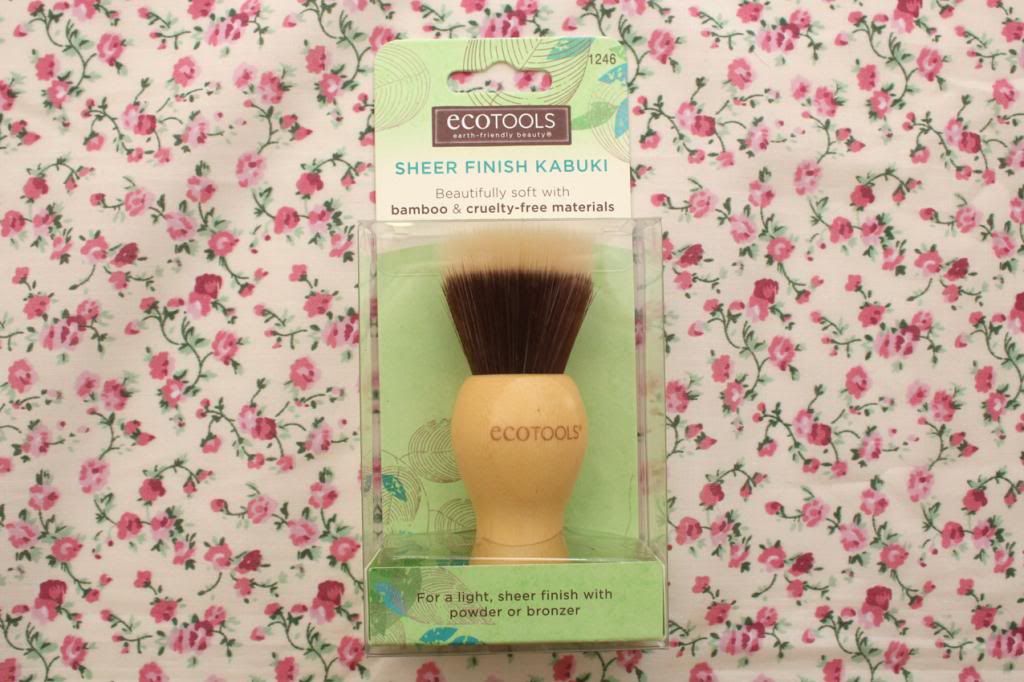 I bought this brush for applying powder, although I'm trying to stop using powder foundation, girl logic. I did manage to pick it up on a buy one get one half price offer at
Boots
though so it's all good. Like all EcoTools brushes, this brush is very soft although it's not as soft as some of the others, mostly due to the fact that it's not very dense like the blusher and bronzer brush.
I love the size of this brush when I'm using it, it fits perfectly in my hand for a good buffing movement, but that said, it annoys me that it's too short to sit in my brush pot and it's also too wide to fit easily into a makeup pouch. It comes with it's own plastic reusable pouch but it's a bit too much of a tight fit to be able to use it every day so I'd just use this if I wanted to take the brush somewhere. Like all EcoTools brushes I find I use a lot less product with this brush, so in that respect it's a winner.
I think this is a great budget, cruelty free finishing brush, however it's probably my least favourite brush from the EcoTools range, this is probably due to the fact that I don't use it as often as the others, and it's just not as soft!
Have you tried anything from the EcoTools range? Do you like Kabuki brushes?