Aussie Miracle Hair Insurance
11:30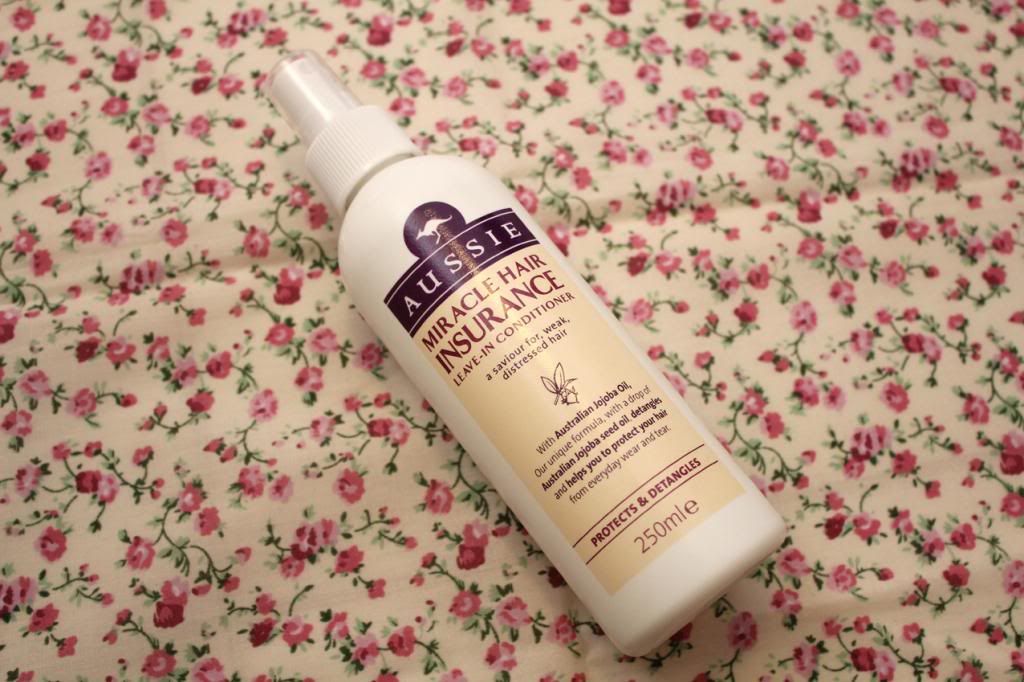 A couple of years ago, I'd gone back home to my mums to stay for the weekend and whilst getting ready to go out I realised I hadn't brought any "nice" hair products with me. You know the kind, volumisng mousse, shine serum, something to make your hair just a bit better than the norm. I asked my mum if she had anything like that, and she produced me with
Aussie Leave-in Conditioner
. I'd never used anything by
Aussie
before, I probably hadn't even heard of them, but from that day forward I was now Aussies biggest fan. Since then I always have some sort of Aussie hair products in my toiletry stash.
On a recent trip to Boots I decided to revisit my love for the Aussie leave-in conditioner, and picked this up for £4.49 which I think is pretty reasonable. The first thing that hits you is the smell, a sweet bubblegum fragrance that you can usually smell without even opening the bottle. I know some people actually aren't a fan of this, but I can't get enough of it's tasty fragrance! I use almost every day, spritzing all over damp hair before I comb and dry my hair. I've actually used this when I've let my hair dry naturally, it reduced the frizz by half or more, and left my hair unbelievably soft! I didn't expect this from a conditioning product, but I've found it helps delay my hair from getting oily meaning I get an extra days wear before washing. I'm a huge fan of this product, and I'm sure I'll buy it again and again.
Have you tried any Aussie products? Are you a fan of the sweet scent?
Ps. In other news, my poor baby mac went to laptop hospital on Wednesday, but I'll hopefully be back to blogging properly during the week with my Lee Stafford Hair Growth update!