Alice In Wonderland
13:30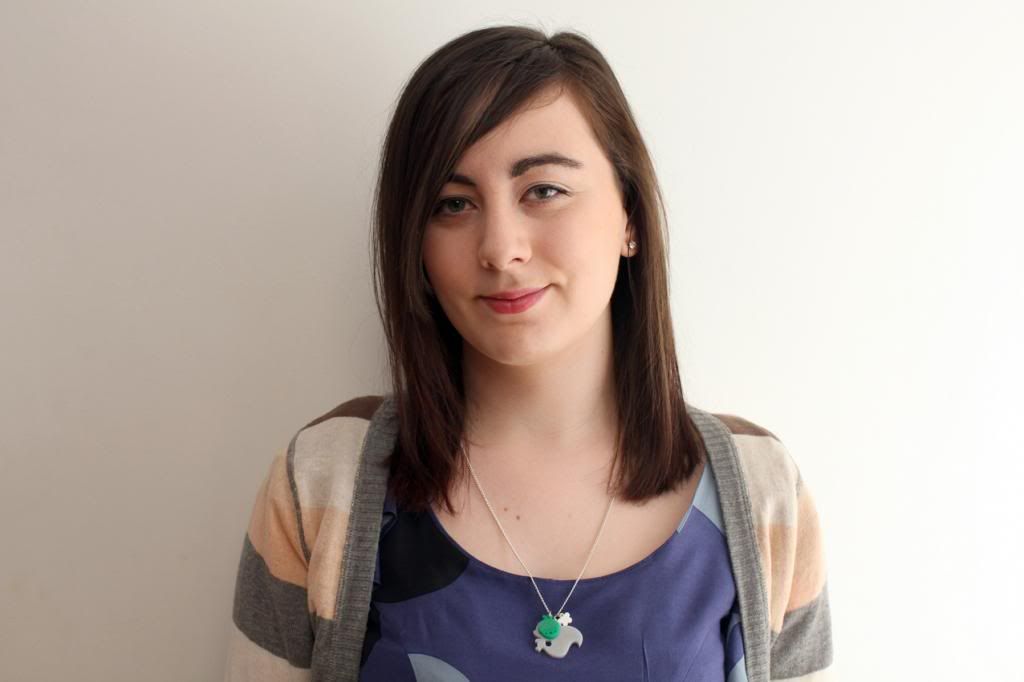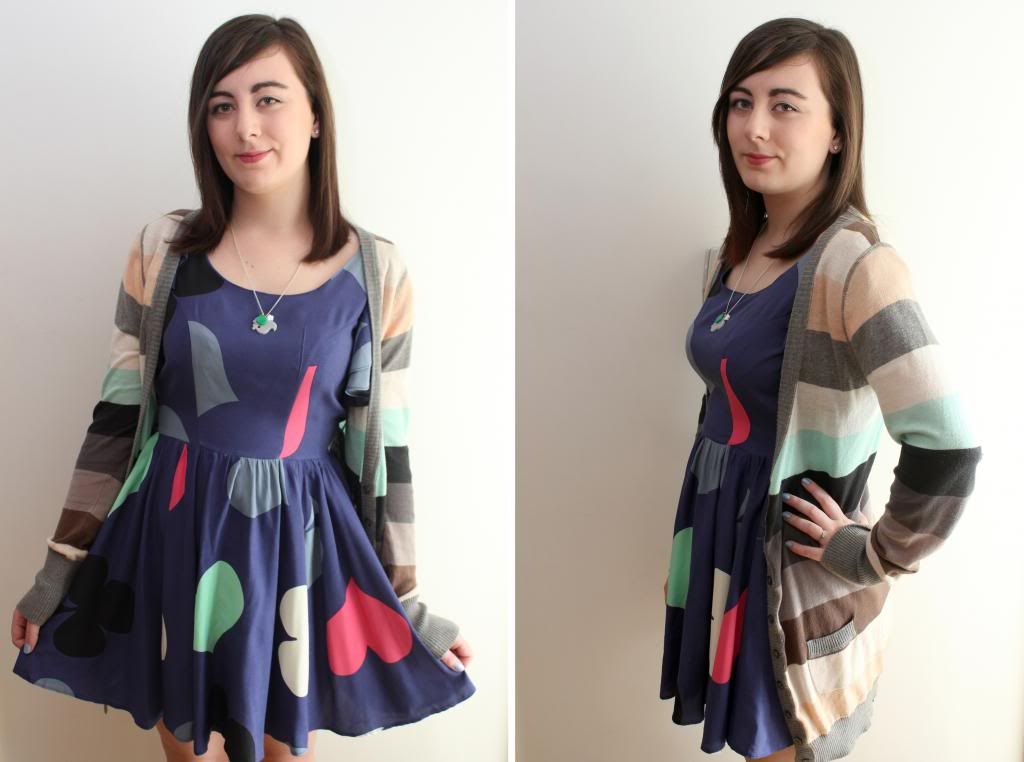 I've wanted to show you this incredibly girly dress since I received it last week, but unfortunately I've been really ill with a cold since Sunday so I decided to wait until I'm feeling a lot better - no one wants to see a snotty person, haha. The dress is an ex Topshop dress from
Fashion Junkee
at the amazingly bargainlicious (yes I just made that word up) price of £10.49 but it should cost £38.99! It's super girly in styling with a pulled in waist with a cute string belt bow fastening on the back too, frilly sleeves and a floaty skirt. The print is clubs and hearts which reminds me of Alice in Wonderland, and I think this is something that Alice would definitely want to be seen in!
I decided to pair it with my trusty Forever 21 cardigan that I picked up in New York a couple of years ago, and although I don't wear it that much I just can't bear to part with it. I also wore my squirrel necklace with the
boyfriend
bought me a few birthdays back - I can't remember the shops name but it was one from Big Cartel that sells an assortment of cute acrylic critters! I think the accessories definitely make the whole outfit so much more girly which is nice any day, but especially when you've been feeling poorly and want to look and feel better about yourself!
Have you heard of Fashion Junkee before? Will you be buying this dress for just over a tenner?