The Millenium Hotels Chocolate Taster
11:30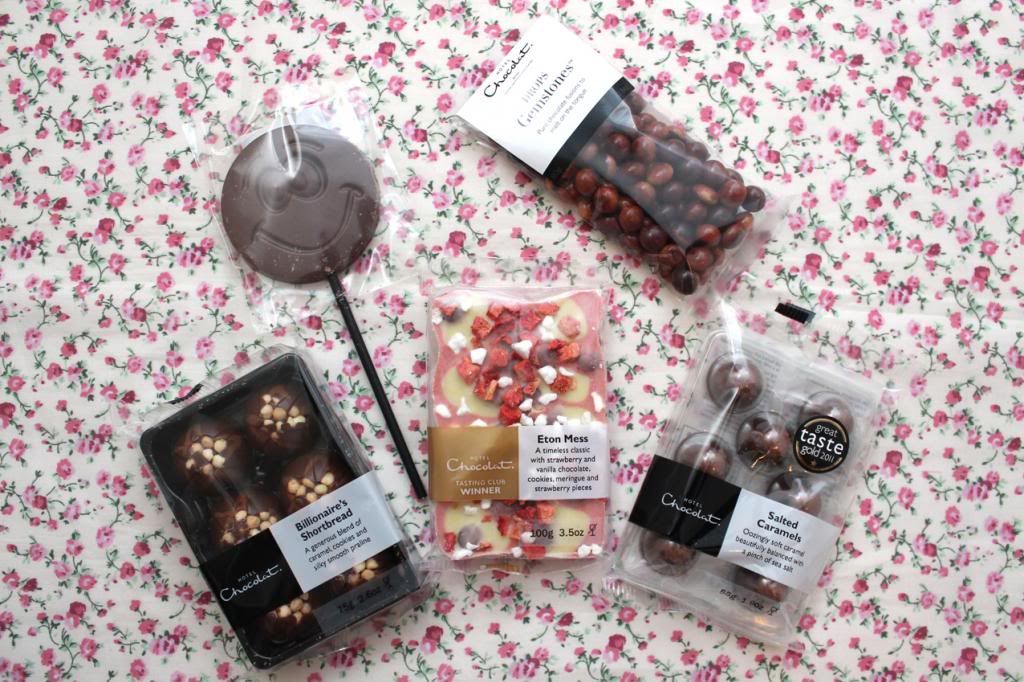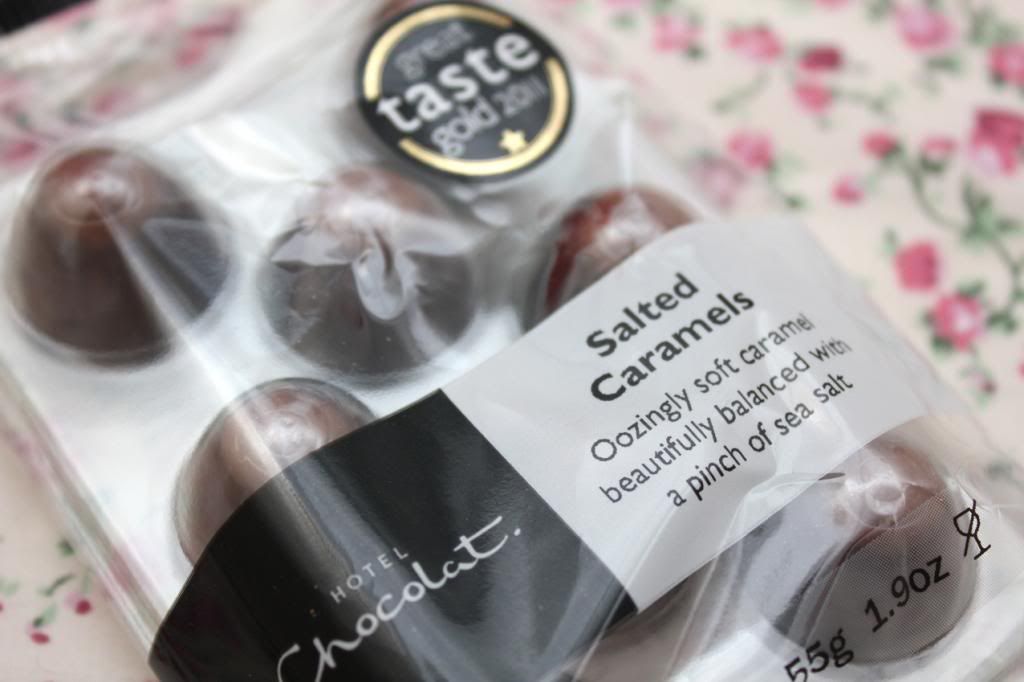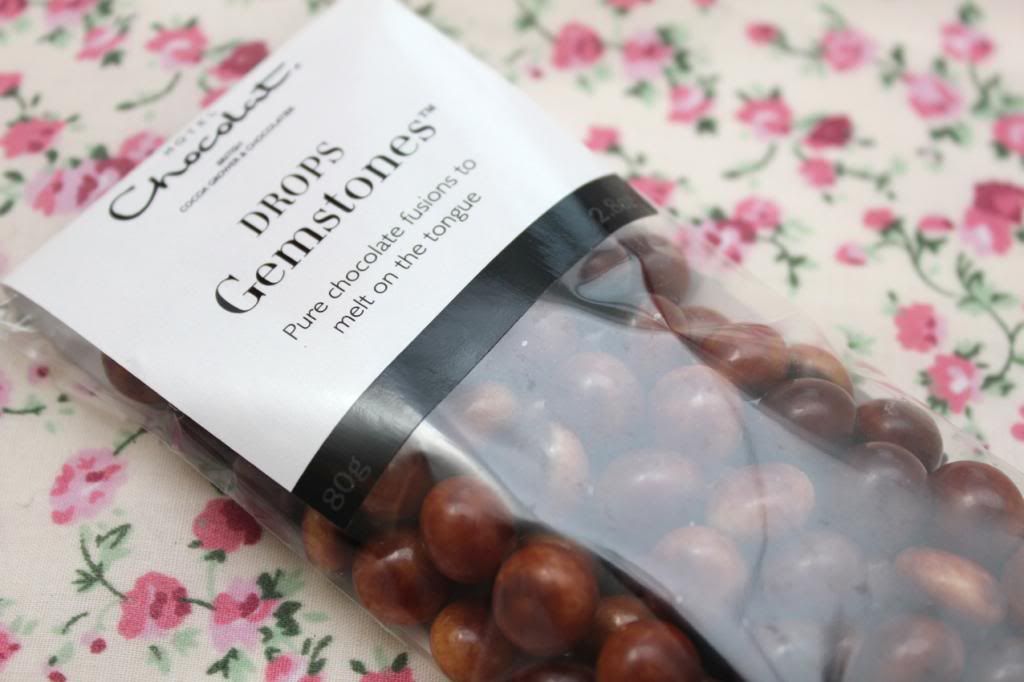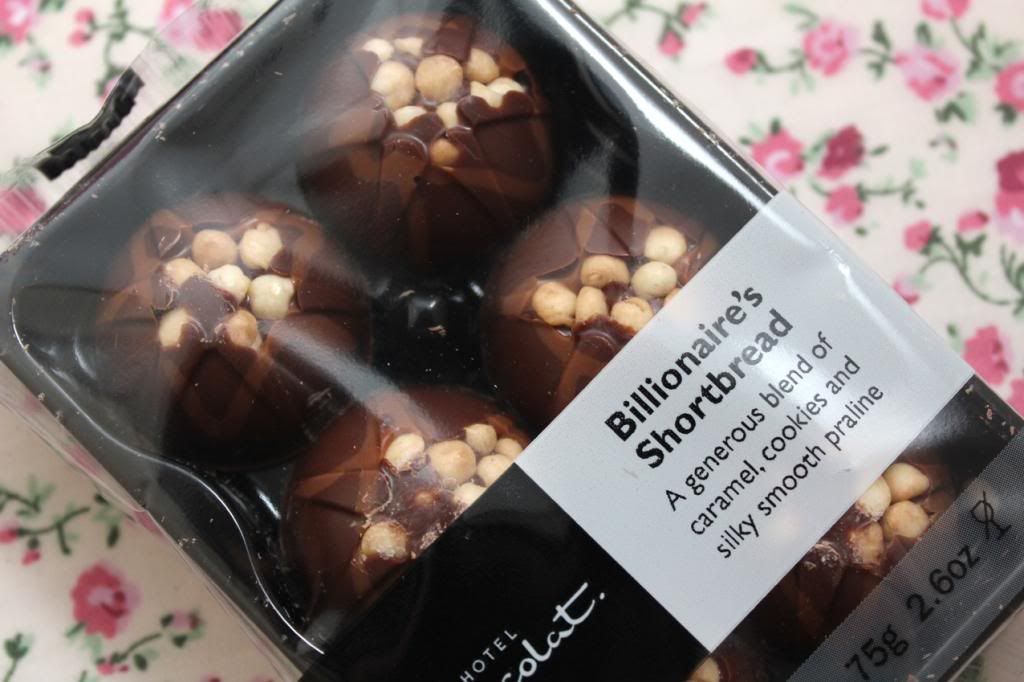 Every now and then, there's a blog opportunity that's just too tasty to pass up, this was one of them.
Millenium Hotels
had the almost impossible task of choosing a favourite chocolate from Hotel Chocolat to use as their pillow chocolates in their Hotels. They sent out a few
Hotel Chocolat
goody bags with 5 different treats inside to UK bloggers, to find out which was the best, and I was one of those lucky bloggers!
The bag contained Salted Caramels, Gemstones Drops, Eton Mess Slab, Billionaire's Shortbread and a Milk Smiley Lick Lolly. I knew it was going to be a tough task, so I recruited the boyfriend as an extra taste tester! In all honesty I'd be happy if I was greeted with any of these chocolates in a hotel, they were all so yummy, I'm such a fan of Hotel Chocolat. Both the Milk Smiley Lick and Gemstones were really lovely, but they were just that, lovely, there wasn't anything super special about them, so for me and the boyfriend they weren't the winners. I'm not a fan of salted caramels, but the Hotel Chocolat salted caramels were amazing! They contain "just a pinch of sea salt" so they're not too salty, and they're extremely creamy and just yummy!
On to the winners, yes, there's two winners. The boyfriend is a lover of strawberry chocolate so he loved the Eton Mess and said that "it was different, it was sweet, creamy and nice". The Eton Mess is quite thick and very rich, so it wasn't really for me as I don't enjoy pink chocolates, but he loved it. I did however love the cookie and meringue pieces in it though! For me the Billionaire's Shortbread were easily the winners, inside they have a rough thick creamy filling, with shortbread on the top. I'm not the biggest fan of shortbread in general but they tasted so good that I didn't even think about that. If I had these in a hotel room then it would definitely be a memorable experience and something I'd tell people about! I also think that the name suits the hotel too.
If you haven't heard of
Millienium Hotels
before then you should definitely check them out, The Corpthorne
Hotel in Manchester
is situated in the Lowry area with beautiful waterfront views and not too far from the city centre shops too. If you're lucky you can grab a really good deal, like £54 for a stay for two people this Friday!