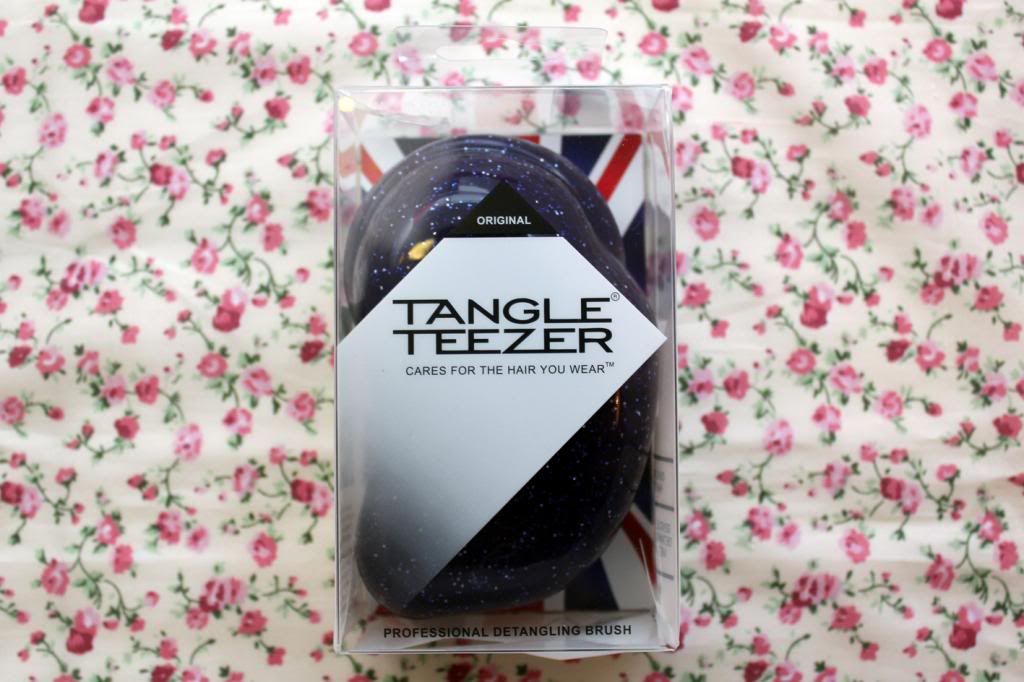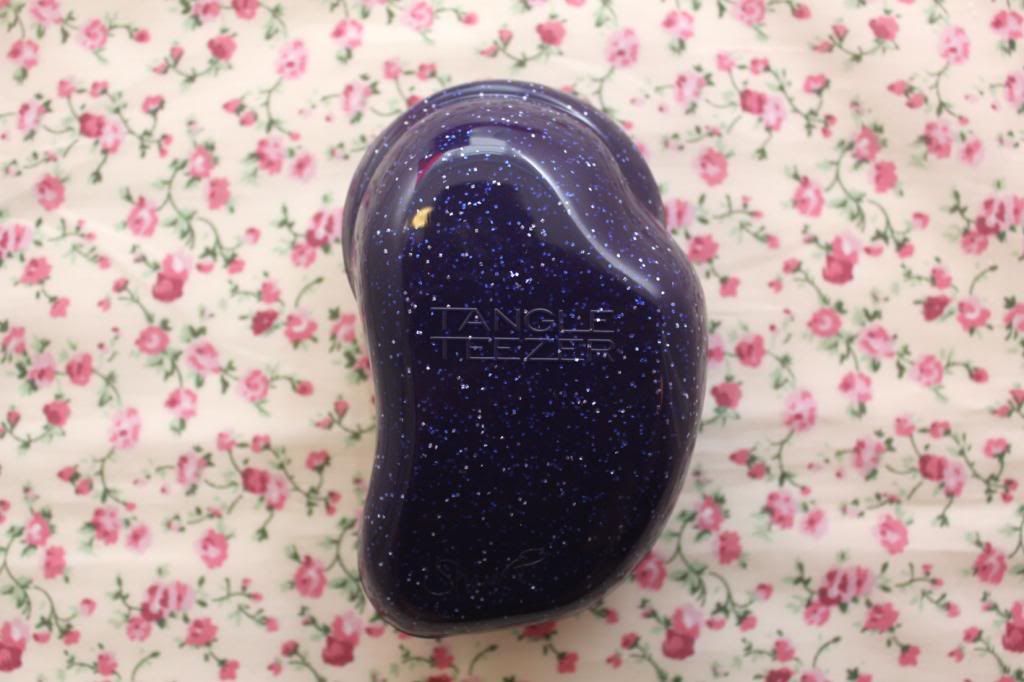 I've been quite lucky in the fact that I've never really struggled with knotty hair apart from when I had long hair as a child. I remember my mum and nanna pretty much pulling my hair out with the brush, it was torture! Unfortunately I think my lucky spell is over, as recently my hair seems to be becoming quite knotty, I think it's mostly due to my hair getting longer and sometimes I'm a bit lazy when using my Babyliss Big Hair tool when drying my hair, meaning that I end up spinning up a huge tangle at the back of my hair. My hair type is quite thin, and goes wavy if left to dry naturally. It's hair that gets damaged easily from my overuse of styling tools - bad blogger.
The Tangle Teezer is a life saver in the world of knotty hair, that is said to glide through wet, vulnerable and colour treated hair with no pulling, tugging or yanking. Tangle Teezer is also said to work for all hair types! It's made up of long and short rows of teeth which are supposed to help separate the hairs, to ease knots. I usually use my Tangle Teezer on dry hair as I carry it around in my bag, unless I need it to tackle a babyliss created knot! It instantly removes all tangles easily, without even feeling them, and it's really satisfying to use too, which makes me want to use it a little too often! It does take a few attempts to get rid of a huge knot, but it's no where near as painful or hard as using a normal brush.
I'm very ashamed that I actually used my brush to untangle one of my pooches fur too.. In my defence, I had just bathed her and she smelt like a baby due to her gorgeous shampoo. I tried using her brushes and it just wasn't getting through the fur on her face, and I had a lightbulb moment, after all what's good enough for me, is good enough for her too! I have two westies,
Millie
who has perfect straight tangle free fur, and the other,
Mollie
has always suffered from curly tangly hair. I think Tangle Teezer need to create a poochy range haha! (Ps. I wouldn't of used my brush if I couldn't clean it after, but as it's plastic it's easy to do!).