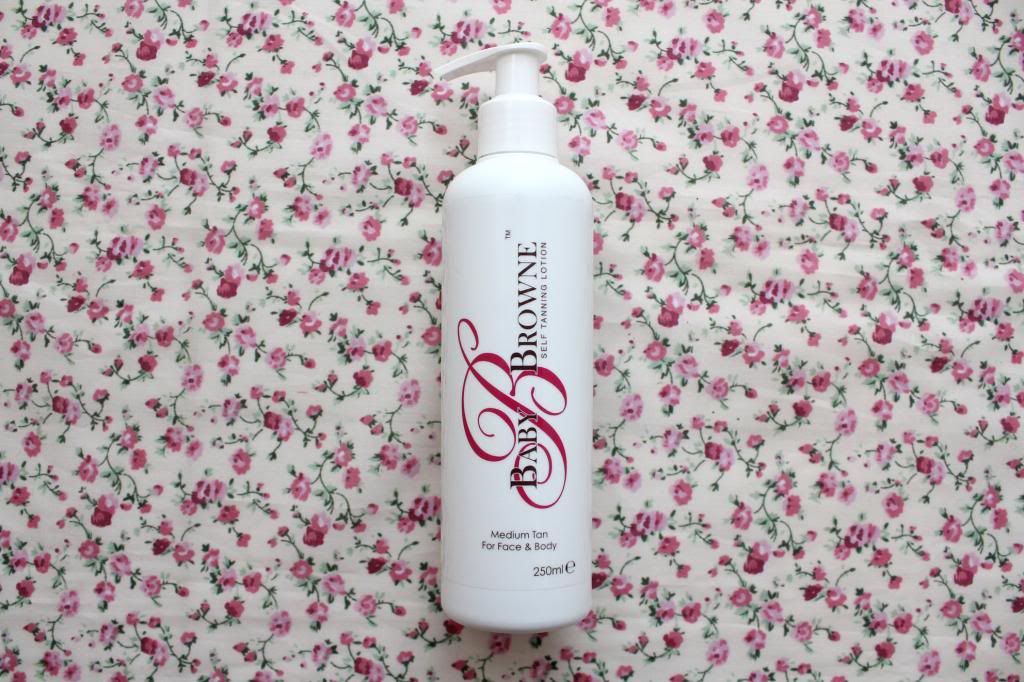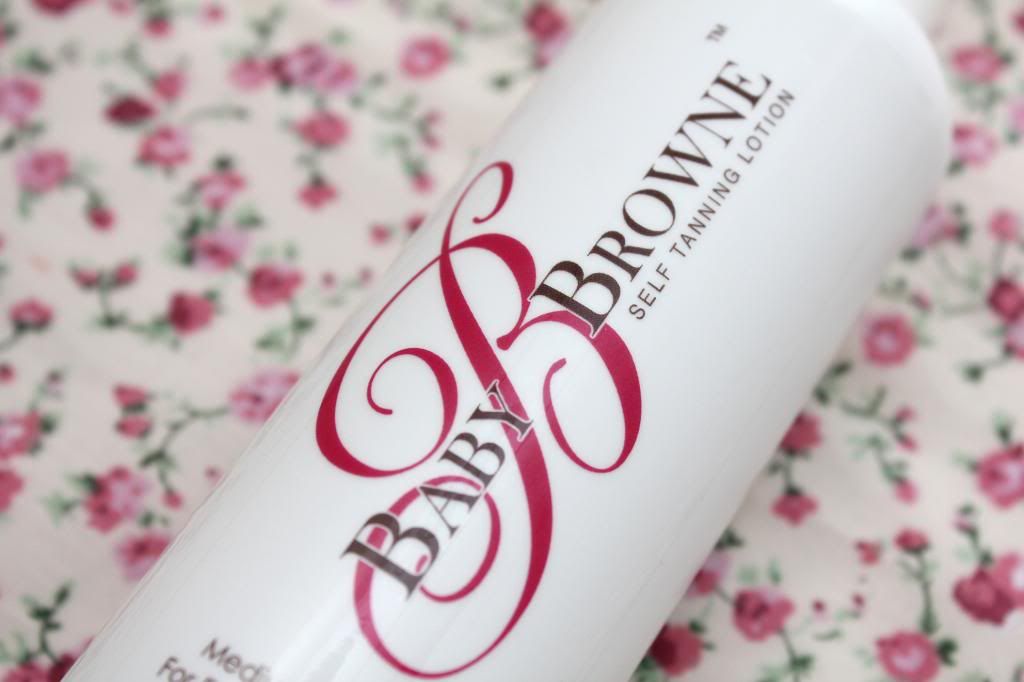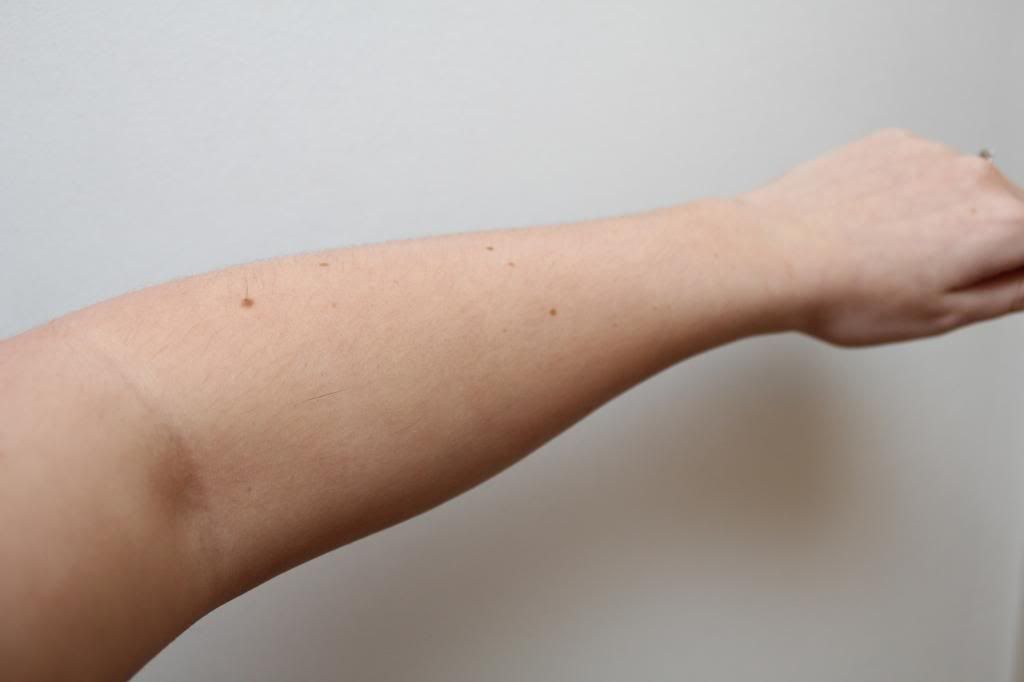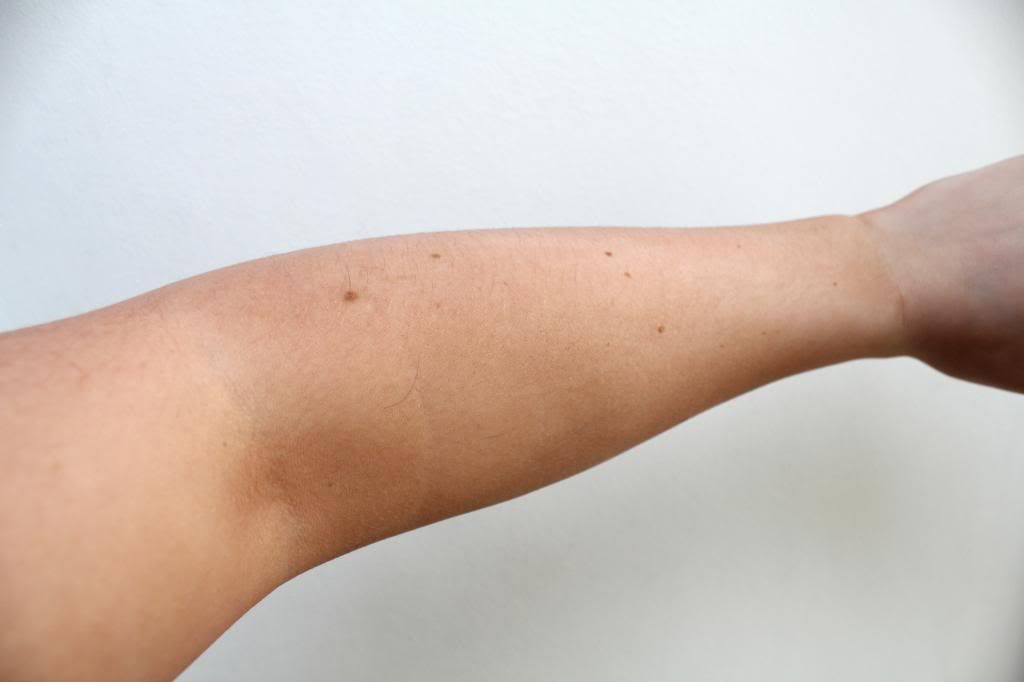 I was lucky enough to be sent a bottle of Baby B Browne self tan lotion to try out, I hadn't really heard anything about the brand, or their tan before so I didn't really have any expectations of their product. I have to say, I'm so glad I tried it, because I'm in love and it's more than definitely my new go-to tan. I do need to explain that I found out as I was applying, that my tan mitt has broken meaning that it slid all over the place and I couldn't apply it properly, so the areas of my arm that don't look blended correctly are all my fault! I need to go and buy a new one this week!
Now, on to the tan! It's priced at £15 for a 250ml bottle, which only comes in medium but it reacts differently with the pigments in your skin, so everyone will get a different level of tan, which is how the dark lotion by Xen Tan works. Since I've mentioned Xen Tan, the Baby B Browne tan is pretty much half the price for the same amount, so it's very reasonably priced in my opinion. The tan is brown in colour, and looks very much like thick melted chocolate (seriously, I was having mega chocolate cravings by the end!) so it's easy to see where you've applied. It smells really sweet too, and just doesn't have that fake tan smell although it does develop later on as the tan is developing, but it's not over powering and you can shower after 4 to 8 hours. It comes in a pump tube meaning you'll get every last squirt out, and also, the pump has a shut off function meaning you can travel with it, without having a sticky mess all over your bag!
The images show before tan, immediately after application and then the tan the following day after it's fully developed. I'm pretty sure the tan had developed within 6 hours, but the lighting in the flat was rubbish so I decided to take the third photo during the day the next day. I'm really impressed with how easy the tan was to apply (even with a dodgy mitt!), and how dark the tan is too. I feel like I've just returned from a holiday abroad. This will be my new go-to tan for a special occasion/night out. In all fairness I probably wouldn't wear this tan everyday, just because it is quite dark on my skin, and it's nice to look more tanned for nights out etc!
What do you think? Would you try this tan?