Monday Manicure #25 - Nails Inc Magnetic Polish
11:30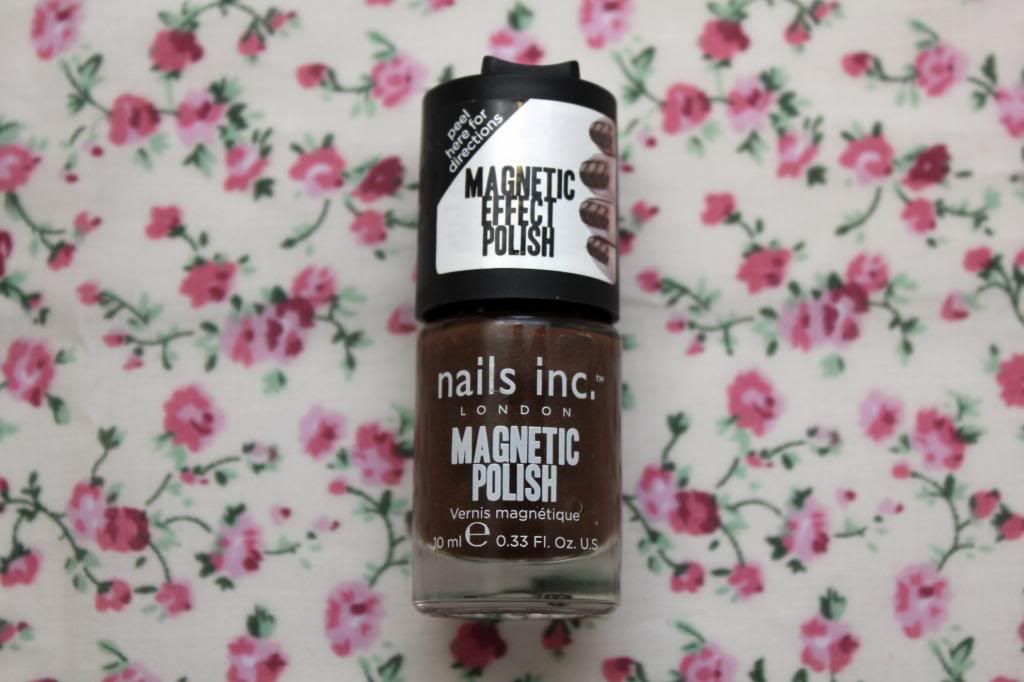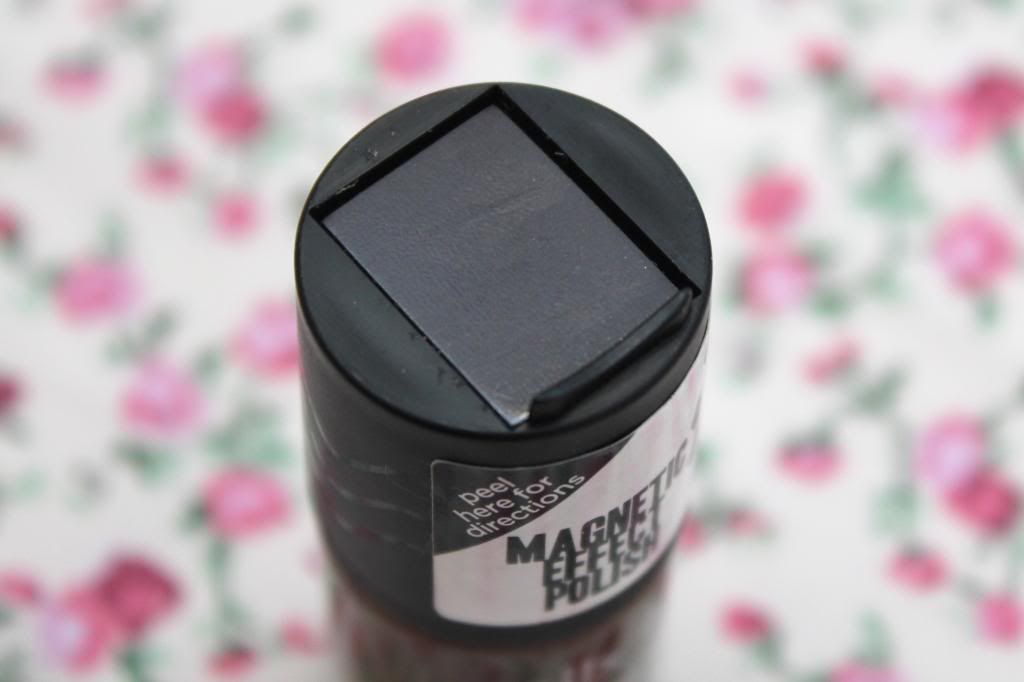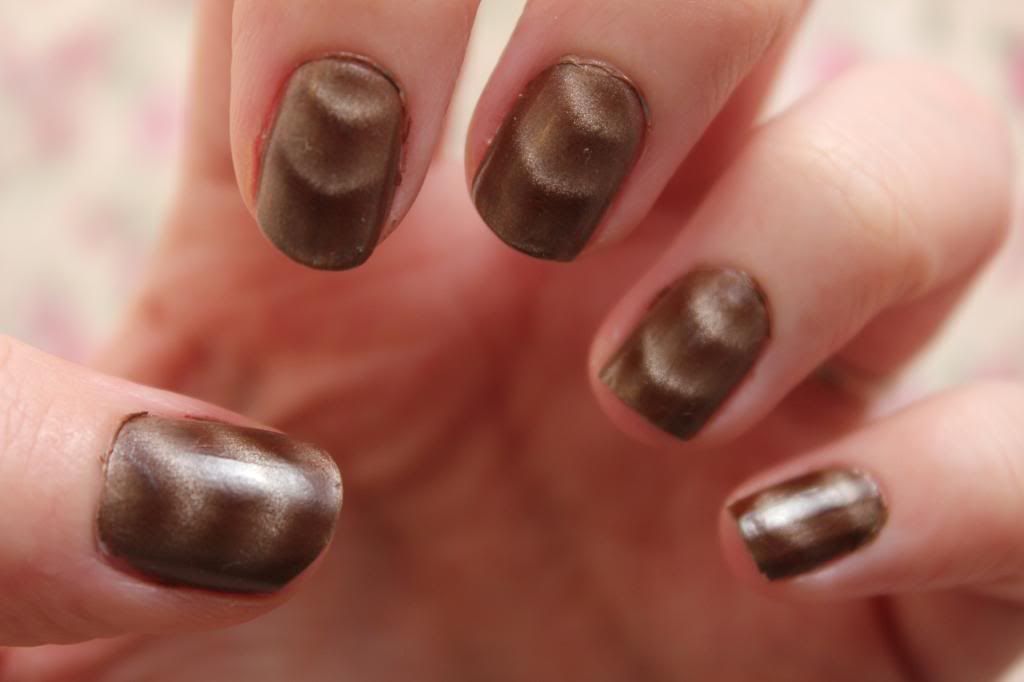 I've tried magnetic polishes before, and I'm a huge fan. The last one I tried and reviewed was the w7 polish which you can find
here
. When I reviewed the w7 polish, quite a few people left negative comments about the Nails inc polish so I decided not to give that a go, however under my Chirstmas tree I found this polish from my mum, so I thought it would be stupid not to give it a try!
I'm actually really happy with the effect the Nails Inc polish gives, granted it's not as bold as the w7 polish, but I love the look. It reminds me of snakeskin or something like that. Plus it's a colour that's much more subtle than the w7 one that I reviewed. I'm a huge fan of the colour, it's called London Town, and it's a beautiful two tone shimmery brown. The magnetic effect gives a curved wave effect rather than stripy like the other I tried. Also, the Nails Inc polish has a built in stand on the magnet, which means you can rest your finger and avoid touching the magnet with your wet polish, and also it means that all the nails effects are going to go in the same direction, which is something that I struggled with before with the w7 polish.
I think both polishes have their own merits, and I wouldn't say I have a favourite between the two because they're both so different. Have you tried any of the polishes mentioned? What do you think of the Nails Inc magnetic effect polish?