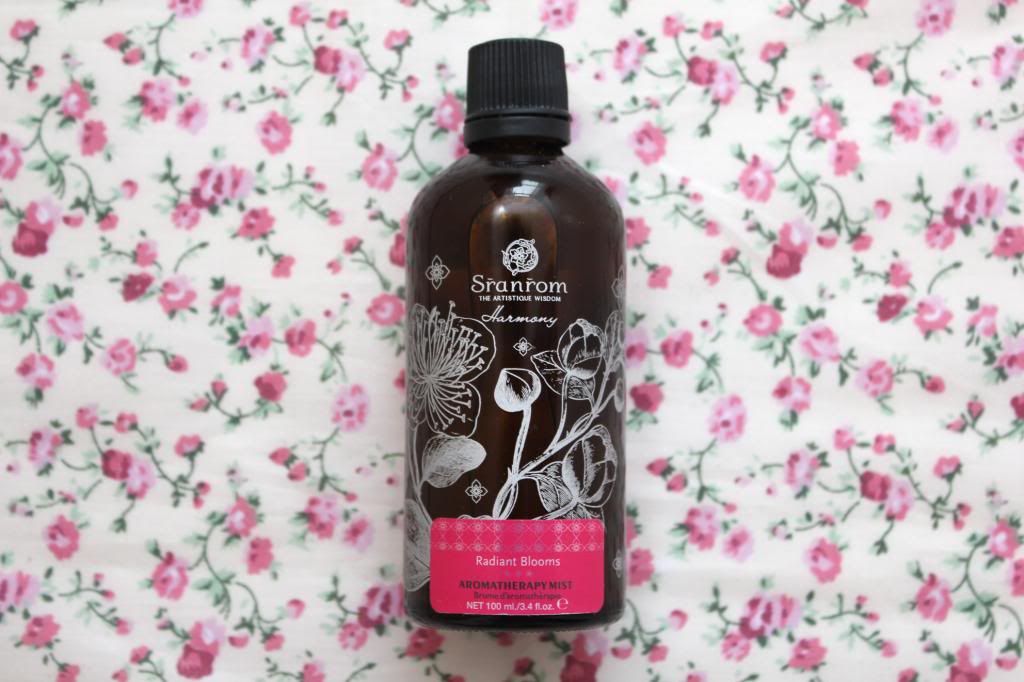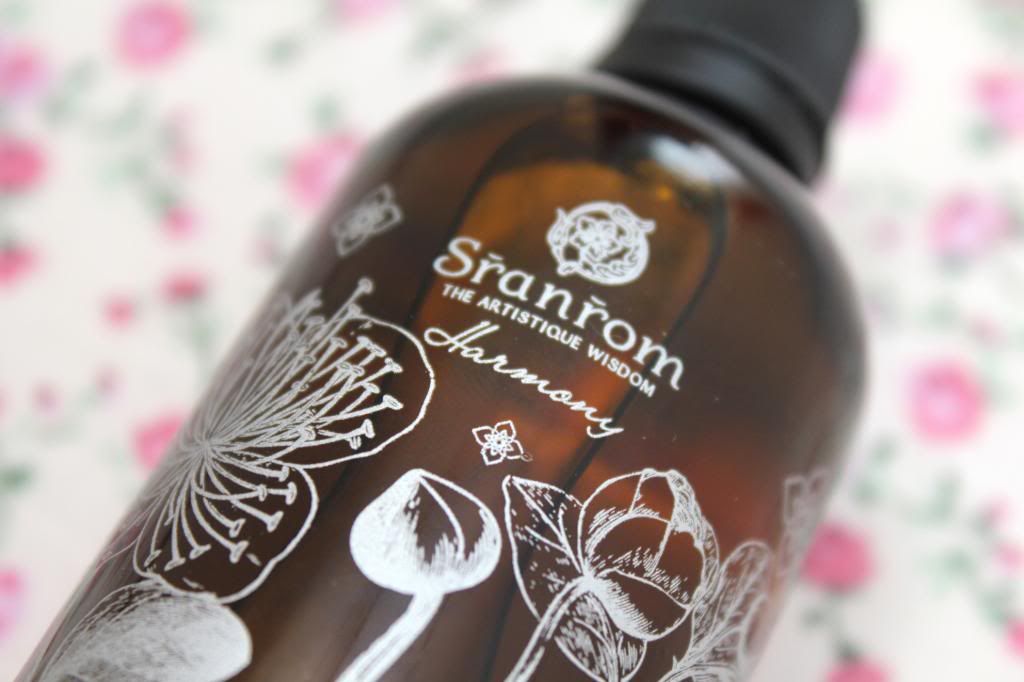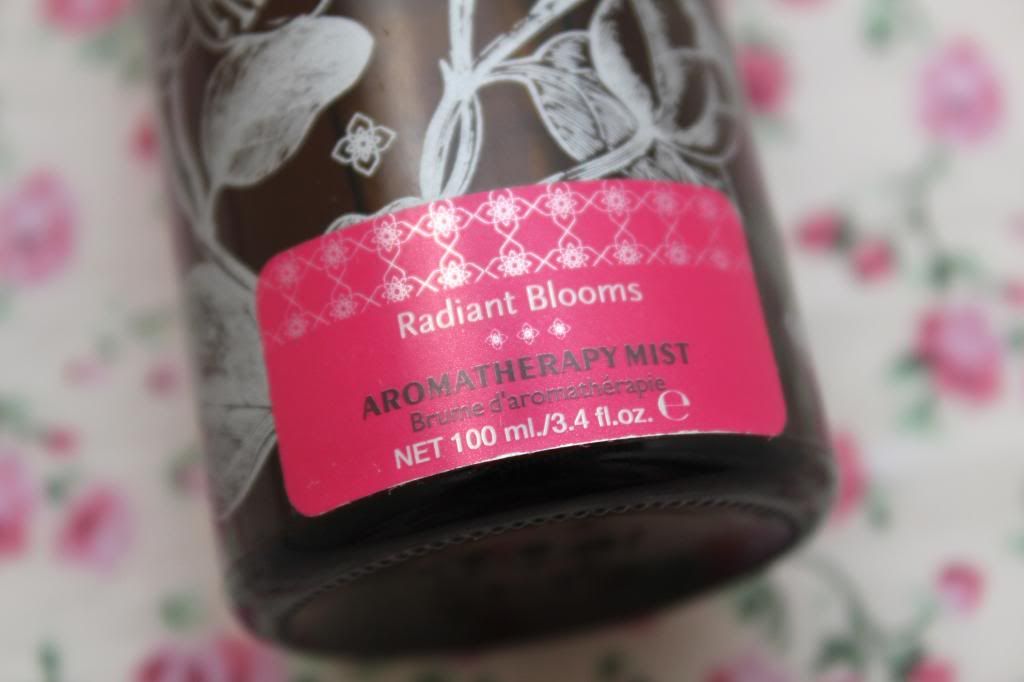 If like me, you hadn't heard about
Sranrom
before, then let me tell you a bit about them. 'Sranrom' is a poetic Thai word which describes the wonderful, and most desirable feelings of pleasure, serenity and contentment, and the brand was the brain child of two young Thai career women. Both shared a vision, a passion and an ethos to create high quality, natural products, all derived from the ancient Thai philosophies of well-being.
Sranrom covers a range of different beauty products which all have their own antidotes, and are all created from different ingredients, such as "from the roots" and "from the flowers". This product, Aromatherapy Mist, which I've tried out, is from the
Radiant Blooms range
which is created from the flowers and is said to hold nourishing properties and quitens the mind. It contains 100% plant extracts, 100% essential oils and is cruelty free too! The mist can be used as a bath or massage oil.
Currently I've only tried this as a massage oil, and I simply used it in the same way that I'd apply body moisturiser. I was a bit stressed prior to trying this out, due to Lola being noisy in her wheel, and the students upstairs deciding to print and guillotine their work at 11.30pm on the floor, grrr! (Does anyone else get annoyed with unnecessary noises? Even the tv being too loud can really irritate me sometimes!) After using the oil, I felt so much calmer, and ready to just get into bed and sleep! It left my skin feeling really soft and moisturised, as well as smelling beautiful. I'm not really sure what it smells like, I wouldn't say that it smells particularly floral or anything, just pretty and nice! You can also get hand wash, hand lotion, aromatic body mist, body wash and body lotion in this same range.
I doubt I'll use this product everyday, but definitely when I feel like having a bit of a pamper. I'll probably try adding it to my bath next time, and see how it works that way. Have you heard of Sranrom before? Do you buy into this sort of product?