Emma Hardie Amazing Face Cleansing Balm
11:25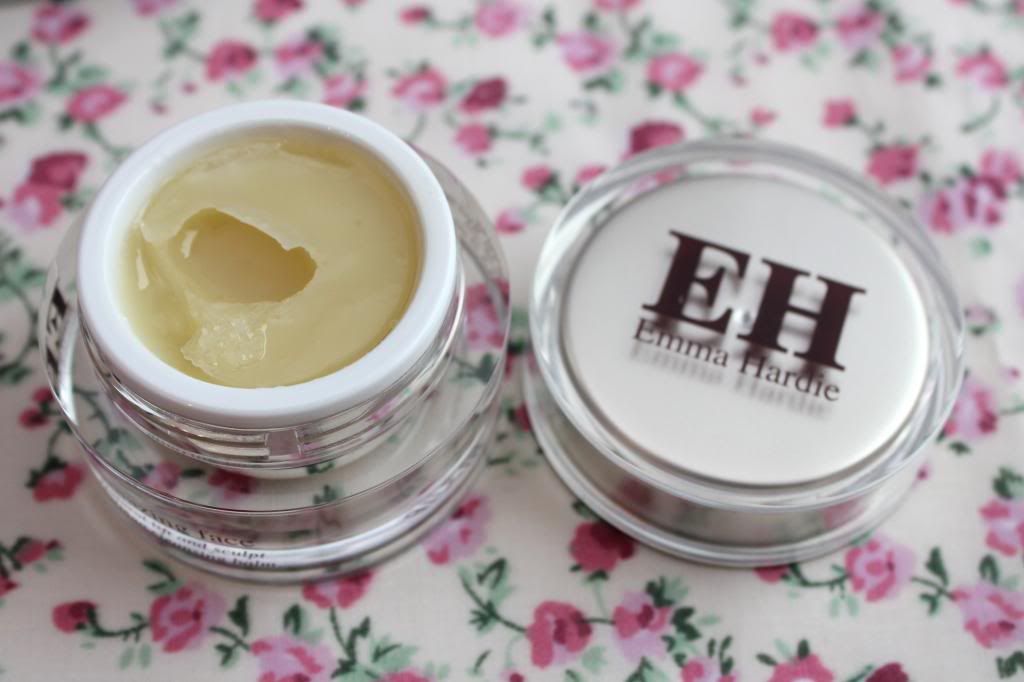 A few months ago I received a little black box from
WIMH
, and inside I found the Emma Hardie cleansing balm and a
Emma Hardie cleansing cloth
. I've applied for so many "WIMH try me's" but this is the first thing I've received, so I was over the moon!
I've never actually tried a cleansing balm before so this was a completely new experience for me. You add a couple of drips of warm water to your palm along with the balm, and the balm turns into a milky formula, which you massage into your face and then remove with the cleansing cloth. To use the cleansing cloth, soak it in warm water, squeeze it to get rid of the excess and then use the muslin side to exfoliate dry areas of your face, and the softer side to use on delicate areas such as your eyes.
The first time I tried the balm, I misread and thought it was supposed to turn into a think cream, so I was very disappointed, however once I'd cleansed my face it felt amazing and after re-reading, I realised I'd actually done everything right. The balm smells amazing too, I'm a huge fan of Moringa products anyway, since the Body Shop got my hooked on their Moringa range. As much as I love the balm, I probably wouldn't purchase it as I feel like I've had very similar results from other cleansers such as the Tropic which I recently
reviewed
, along with the Sanctuary Fresh Faced Purifying Wash which is a big favourite of mine. Both of these are a fraction of the price, although I would say that the Emma Hardie product looks much more luxurious and would look better sat in your bathroom.
Have you tried anything from the Emma Hardie range before? Would you purchase this?