Lee Stafford Hair Growth Shampoo Test Part 2
11:30
Before.
1 month later.
Before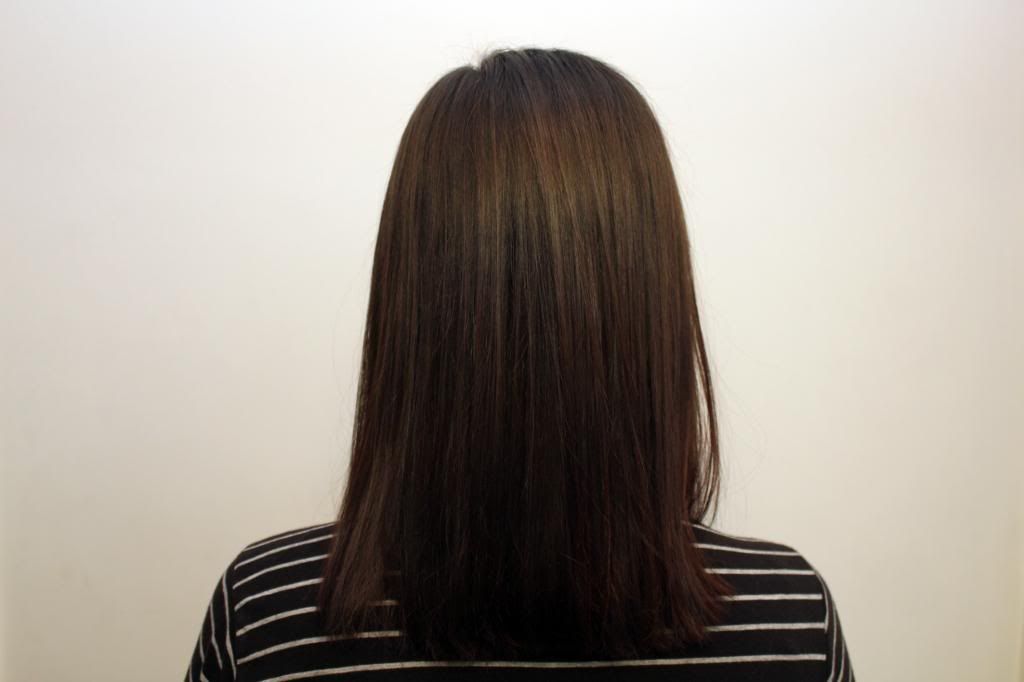 1 month later.
If you've been following my blog for a while, you'll know that I've decided to put Lee Stafford Hair Growth shampoo to the test, in hope to have longish hair for Graduation in Summer. If you're not familiar, the first post is
here
.
I think I should of invested in a white stripe tee for the purposes of this test, I realise it's virtually impossible to see where my hair goes to on the last photo - it's just reaching the bottom stripe! I don't think my hairs grown as much as it did in the
first month
, but I'm still pretty impressed that it managed a whole stripe. The only problem is my hair needs trimming of all it's nasty ends, so I'm going to lose this months achievements, le sigh! Oh and for anyone wondering, I've just used around half a bottle so a bottle lasts around 4 months for me!
Is anyone else trying anything from the Lee Stafford Hair Growth Range?